How do I Choose the Best Cable ISP?
A cable Internet Service Provider (ISP) provides high-speed Internet over the same coaxial wire that brings cable television into the home. Fiber optics cable, differentiated from coaxial cable, is capable of carrying much more bandwidth. Fiber optic Internet services might be priced higher than standard cable services, but can offer greater speeds. Most addresses are serviced by a single cable TV or fiber optic operator, which in turn offers a single choice for cable ISP or fiber optic service.
One potential advantage of getting a cable ISP versus a digital subscriber line (DSL) service is that most people already pay for cable TV. The cable ISP service can be bundled in the same bill, along with optional digital phone service. Aside from potential savings, it is convenient to pay for three services in a single bill.
Older neighborhoods that have copper telephone wires (on which DSL runs) are typically serviced by coaxial cable TV. One prominent supplier of cable TV is Time Warner® Cable (TWC), which uses Road Runner® High Speed Online as its cable ISP offering. Road Runner® is a division of TWC, also offered contractually by some third party cable TV operators.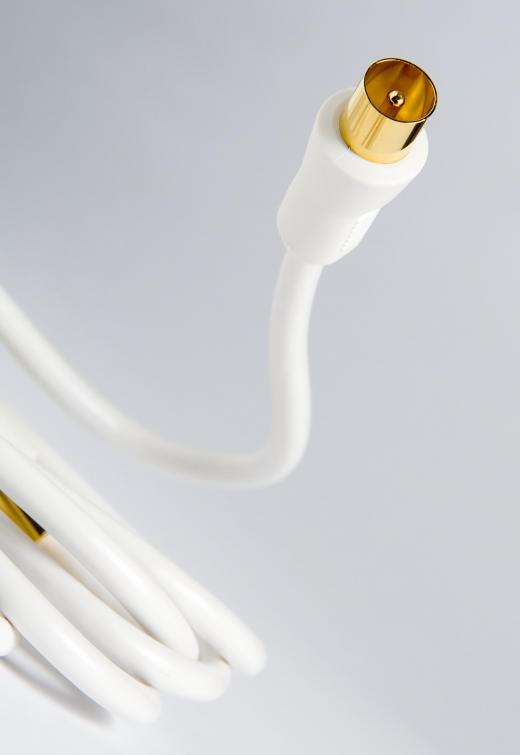 Before switching to a cable ISP, note that bandwidth caps limiting the amount of data that can be uploaded and downloaded might apply. For those who remember the days of dial-up, all Internet services were initially capped. In time, unlimited dial-up services became the norm, eliminating usage caps. Some major cable companies want to revive the limited-Internet model, making those who use the most bandwidth pay accordingly. In some areas, TWC has implemented bandwidth caps, not only on Road Runner® but also on its DSL service. Comcast® also implements a bandwidth cap. Exceeding a cap results in overage fees.
Bandwidth caps are an important consideration because of the trend towards using computers for more than email and surfing. If you enjoy watching TV online at sites like Hulu.com, movies or documentaries, modest caps might be quickly overrun, particularly if the entire family shares one Internet account. Other free services like Pandora Radio allow users to build a customized streaming radio station to play music in the background while working or surfing, and online backup services can eat up several to hundreds of gigabytes with each usage. Virtual environments like Second Life® and online gaming can also rack up the bandwidth — all food for thought when considering a cable ISP that imposes a bandwidth cap.
Another consideration before signing on with a standard coaxial cable ISP is that speed can degrade if too many people in the immediate vicinity are using the Internet at once. Before committing to an operator, check with neighbors who are using the cable ISP and ask what times of the day they are online and how service seems. If people in your area are generally satisfied and if bandwidth caps (or potential caps) are generous enough for your needs, you're in business. If, however, either your research or the caps are disappointing, consider DSL. Most DSL services, outside of TWC, offer unlimited Internet and usage is not affected by load.
Verizon® FiOS (fiber optic service) offers lightening fast Internet, and according to reports published in 2010, has no current plan to introduce caps. Fiber optic cable is replacing copper telephone cables in select areas, and is the cable of choice for new developments. This is good news if looking for a cable ISP with unlimited Internet. Fiber optic TV and digital phone can be bundled for additional convenience. Availability is limited, however, to those areas that have been fitted with fiber optic cable.
AT&T®'s U-verse® is a hybrid service that utilizes copper lines and fiber optic to provide TV, digital phone and very-high-bitrate DSL (VDSL) bundles. U-verse® VDSL speeds compete with standard fiber optic services and imposes no bandwidth cap as of this writing.
To find a cable ISP, fiber optic or DSL service in your area, enter the service address at a site like theISPguide.com. Remember to read the fine print before entering into any contract, as packages are constantly changing and this article is only intended to provide general information that is subject to change. DSLReports.com is also useful for customer reviews on DSL, cable and fiber optic operators.
AS FEATURED ON:
AS FEATURED ON:

By: zimmytws

Supporters of net neutrality think government legislation is needed to prevent internet service providers from throttling bandwidth for paying customers.

By: jeffrey van daele

Coaxial cable is typically used during cable TV installation and for some computer, audio and visual equipment.