How do I Choose the Best Dial-Up?
While many people now use faster options for connecting to the Internet, dial-up services are still the method of choice for many people. In some cases, this is out of necessity when there are no other connection methods available in a given locality. Other people find the cost and the slightly faster dial-up speeds of today to be sufficient for their needs.
Not every dial-up service offers the same level of service. While many Internet service providers offer around the clock customer and technical support, that is not always the case. In addition, some services offer a limited amount of support each month, but then charge either a per minute or a flat fee for each additional incidence of support that takes place. The best dial-up services are the ones who have free customer and technical support that is available when you need it and at no extra charge.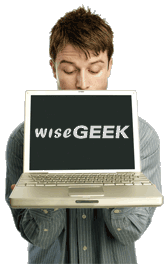 Cost is another factor to consider when you look for the best dial-up service. Don't be fooled by a higher price tag. Even with the competition from more robust connection options, there are a few of the name brand dial-up services that still charge monthly rates that are similar to DSL and broadband prices. Many of the low-cost dial-up providers will offer services and connection speeds that equal or even exceed those offered by the pricier services. Check out consumer reports related to dial-up ISP options in your area and compare the lower priced services with the others in terms of what they offer. Chances are you can obtain excellent service at half the rate of the pricey services.
Make sure to take a long look at the number of telephone numbers that are available for connection in your area. The best dial-up services will offer anywhere from three to five different numbers that are local calls for your location. Beware of services that seem to provide no more than one or two access numbers even for metropolitan areas. That is a sure sign you will have trouble connecting when you like.
Read the terms and conditions thoroughly before you commit to any type of Internet access provider. Many dial-up services will break the connection if it is not in active use for a period of anywhere from 45 minutes to five hours. There are even some that will tack on an additional charge if you exceed so many hours of usage per month. The best dial-up options will not disconnect an idle connection and will not limit your monthly usage at all.
Proprietary dialers are another issue to consider when evaluating various dial-up services. If you have plenty of resources, this is not a big consideration. However, if your system is older and relatively low in resources, keep in mind that proprietary dialer may use up a lot of what resources are available. In this scenario, the best dial-up option for you would be a service that allows you to make use of the connection software already loaded on your hard drive. Many of these services can even access your dialer and configure it for you as part of the setup process.
One final consideration is the speed of the service. Keep in mind that even if the dial-up provider advertises the highest dial-up speed available, that speed may be decreased by the quality of your phone line as well as your modem. In order to find the best dial-up option for your situation, try several services that either provide a free evaluation period or charge an extremely modest fee to allow you to try out the service for the first month. You will likely find that you consistently get better connection speeds with one particular provider, making the job of identifying the best dial-up service for you a simple and quick task.
AS FEATURED ON:
AS FEATURED ON:

Man holding computer