How Do I Choose the Best Gaming ISP?
In order to find the best Internet service provider (ISP) for gaming, you typically need to look at a number of different factors. There is no such thing as a dedicated gaming ISP, but certain service providers will offer the types of features you need. Online gaming typically requires a good deal of both downstream and upstream data transfer, especially if you are using a game console to play on listen servers. You may also want to look for a service provider with low latency and little or no bandwidth caps. In many situations, cable Internet will be the best gaming ISP for you, though fiber optic digital subscriber line (DSL) service can also be an excellent choice.
Finding the best gaming ISP can help you remain competitive when playing online games, and a variety of factors can contribute to what constitutes the best service provider. One of the most important things is transfer speed, which is how fast you can download and upload data. Whenever you are playing an online video game, your computer or game console is constantly uploading data about your game state and downloading information about your competitors or teammates.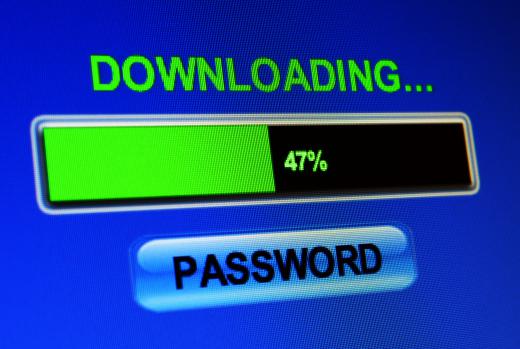 Many service providers allow you to choose both your upload and download speed, and you may find that some DSL providers offer very low upload speeds. One benefit of DSL is that your speed will tend to be constant. Cable ISPs often have high download and upload speeds, though these numbers can suffer when many people in the local area are all using the Internet.
Another factor to look for in a gaming ISP is latency. Wireless broadband providers can offer very fast download and upload speeds, but you may find that they also have very high latency. Latency is often affected by how close you are to the wireless tower or to other hardware in the case of cable and DSL. You may have to try out several ISPs to find the one with the best latency or ask people in your area what kind of numbers they experience.
Bandwidth caps can also be important when looking for the best gaming ISP. Some Internet service providers impose a cap on how much information you can download or upload in a month. If you go over the limit, you may pay overage fees or experience vastly reduced transfer speeds. Some ISPs are up front with their caps, but others reserve the right to impose one at any point that they feel you are abusing the service. Finding an ISP that is more lenient with these caps can be advantageous if you play a lot of online games.
AS FEATURED ON:
AS FEATURED ON:

By: alexskopje

Download speed is a priority when finding a gaming ISP.

By: JackF

Some Internet service providers impose a cap on how much information you can download or upload in a month.