How do I Choose the Best Virus and Spyware Protection?
With rare exceptions, malware is designed to target Microsoft® operating systems, making virus and spyware protection a must for Windows® users. Today, most anti-virus programs incorporate anti-spyware as well, eliminating the need for two separate programs. Since it is not recommended to have more than one anti-virus program running at the same time, choosing a strong program from a reputable company that performs well is essential. When considering virus and spyware protection, only consider software that has been tested by an independent lab, and download it from the source site.
There are several organizations that perform independent lab testing on virus and spyware protection programs. Some of the tests include:

Detection of known malware contained in the program's database
Detection of zero-day or new malware based on behavior
Detection of rootkits, keyloggers, bots and adware
Prevention of malware from running or executing
Efficiency in malware removal and repair
Frequency of false positives
Usability of the interface
System overhead
Scanning speed
One of the most respected independent testing labs for virus and spyware protection is AV-Test GmbH. Results are posted regularly at the website and at various other sites. This is an excellent place to start, to get an idea of the best virus and spyware protection programs currently available. When comparing results from different labs, it is important to compare the same program version tested on the same operating system (OS). Due to methodology and other factors, it is not unusual that a program receive a different overall rating from different labs.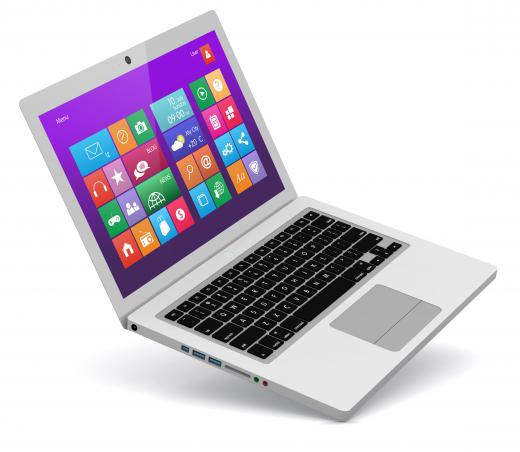 Of the top five virus and spyware protection programs at any given time, normally one or more are freeware. Most freeware programs do not offer the same level of customer support as their pay-for cousins, but if top rated, they will offer good protection. Since malware can be disguised as anti-virus or anti-spyware programs, consider only highly recommended, reputable freeware that has been independently tested by respected labs, and download from the source site.
Shareware or pay-for virus and spyware protection programs normally come with a yearly renewal fee and many offer a toll free number for customer support, online chat, and email support. Top tier Internet security suites are often bundled with extra features and modules, such as a firewall, parental controls, and enhanced methods to safeguard personal information. This can be a good option for someone who is not computer literate or who does not have the time or interest to research and hand-pick individual freeware programs.
Any top rated program tested by AV-Test GmbH or the equivalent will have everything needed for good virus and spyware protection. This includes a real-time scanner looking for known and unknown malware; a program that can detect rootkits, bots, and keyloggers; and the ability to block or remove the offending files. The program should also scan incoming and outgoing email, guard ports, and prevent the browser from loading a phishing site. An on-demand scanner will be available by right-clicking on a file or by bringing up the program's graphical user interface (GUI).
Even with top rated virus and spyware protection in place, a monthly on-demand scan of the computer is highly recommended. No program can guarantee 100% effectiveness all of the time, and an opportune virus might slip through a real-time scanner. To be ultra safe, some people prefer using a secondary virus and spyware protection program on-demand, temporarily shutting down the primary program to run the secondary scanner. Running two or more anti-virus and anti-spyware scanners back-to-back lessens the chance that any virus or spyware has remained undetected. The earlier warning applies, however, to avoid running more than one program concurrently.
Once a Windows® operating system starts, some system files and processes are locked and can't be scanned. A virus and spyware protection program that incorporates an optional boot scanner is especially desirable. The boot scanner can be manually set to run on restart or at the next boot, potentially catching malware hiding among otherwise-locked processes.
Linux® operating systems are free and rarely targeted by malware. While it isn't always possible to switch to Linux wholesale, highly sensitive online activities like banking can be done from a portable Linux® operating system run on a memory stick. The same common-sense rules apply; users should search for a reputable, popular distribution (called a "distro") and download it from the source site to ensure it has not been tampered with. Websites dedicated to Linux® provide information on how to install a portable distro on a memory stick and make it bootable. This optional and additional security measure is better suited to those with some computer experience, however.
AS FEATURED ON:
AS FEATURED ON:

By: alexskopje

Antivirus and other security software can help reduce the chances of a computer being infected by a virus or other malware.

By: You can more

Windows users are encouraged to regularly scan their computers and laptops for viruses.

By: creative soul

Of the top five virus and spyware protection programs at any given time, normally one or more are freeware.