How do I Convert MOV to SWF?
Converting Apple's® QuickTime MOV files into Adobe™ Shockwave Flash (SWF) files can be a good idea if you intend to upload and share your video files on websites, such as YouTube, MySpace and Google™ Video. In order to convert MOV to SWF, you need to either download or purchase file conversion software that is able to convert MOV to SWF. Although there are many different file conversion programs available, not all of them support MOV and SWF conversion. It is essential that you make sure to get a program that supports MOV to SWF conversion.
An MOV file is the primary video format used in numerous digital photography cameras to store captured video files. Also, the MOV format is widely used for streaming multimedia content on the Internet. The SWF file format, also known as Small Web Format or Shockwave Flash, was designed by the FutureWave Software company and was later acquired by Adobe™. SWF files are designed to be quite small in file size, thereby allowing for easy online publication. These files are the most widely-used format for animated vector graphics on the Internet, and can be used for interactive games or programs with the use of Adobe's™ ActionScript.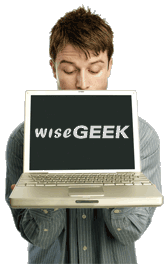 The first thing you will need to do to convert MOV to SWF is install the conversion software program onto your computer. After a successful installation, run the conversion software and load your MOV file into the program. This can usually be done simply by dragging the MOV file from its location on your hard drive and dropping it into the conversion software's program window. If this does not work for you, try clicking "File" and then clicking "Open" or "Import."
After selecting your MOV video files, you will need to specify an output folder. This is where the program will save the converted SWF file after it has finished converting from MOV. Click on "Export to ... " and confirm the output folder location. Remember where the output folder is so you can find the SWF file after conversion.
Make sure that you have selected SWF as the file format you wish to convert to. Once you have everything set up and ready to go, click "Next" or "Convert" to convert MOV to SWF. Depending on the size of the video file and the speed of your computer, this can take a while for the conversion process to finish.
AS FEATURED ON:
AS FEATURED ON:

Man holding computer