How do I do a Network Install?
When you do a network install, the steps can depend on what kind of network you intend to install. Installing most networks requires that you first install hardware, software, and cables needed to run the network. Networks that require a connection to the Internet will also need an Internet service provider. After the network is set up and the Internet connection on-line, the network administrator must also configure network and computer hardware to perform secure network connections.
The type of network hardware needed when installing a network differs for each type of network. For a basic network with no Internet connection that allows local computers to connect, you will need a wireless router or a wired router and a series of category 5 (CAT-5) cables to connect each computer to the router, and each computer must have a network card corresponding with the type of router. A router, also known as a network hub, is the hardware that coordinates communication among network computers. Each router has a limited number of available connections, so ensure that you get a router with enough connection slots for the computers in the network.
When setting up cables during a wired network install, each computer will need a CAT-5 cable plugged into its Ethernet card, with the other end connected to a plug on the router. A network install with an Internet connection will need an additional CAT-5 cable connected from the Internet modem to the modem input on the router. It is important to note the difference between the modem plug on the router and the plugs in which computers connect. If a computer is connected to the modem plug, it will not function as a computer on the router.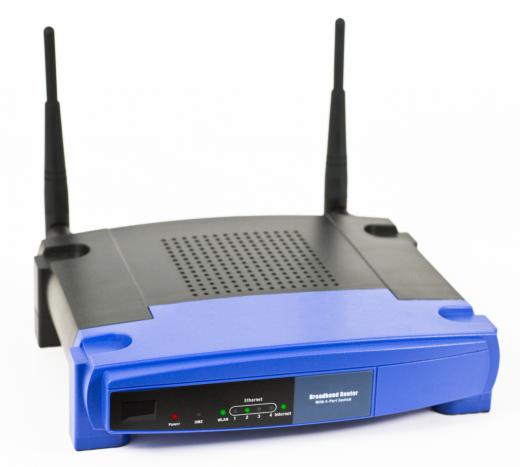 To add an Internet connection to a new network install, you have to order Internet service from a local ISP. Common types of Internet service include cable, digital subscriber line (DSL), and telephone modem. Cable is typically the fastest of the three, followed by DSL. Telephone is much slower than high-speed broadband Internet service methods, and is often considered to be an archaic means of connecting to the Internet used most often in remote areas without broadband providers. Some ISP companies require that you install their software to get on the Internet with their services.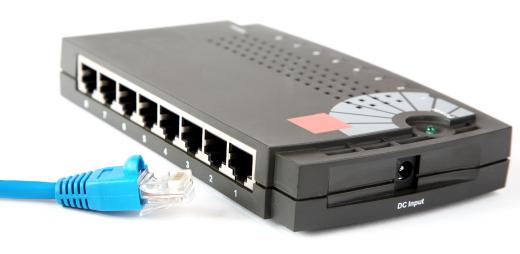 Each type of Internet connection requires a different kind of modem. Some broadband Internet service providers require that you use modems that are compatible with their Internet service, so the best way to choose a modem for a network install with Internet is to contact the ISP for a list of acceptable network hardware. Using a modem that is not on an ISP compatibility list may mean that the modem will not connect to that ISP.
AS FEATURED ON:
AS FEATURED ON:

Cat 5 cable with RJ45 plug.

A wireless router.

By: sergey makarenko

A network hub.

By: Andrey Khritin

A router can be used to set up a local area network (LAN).