What Are Computer Backup Systems?
Computer backup systems are a method used to save important information to one or more additional storage devices. Important data can be copied to several kinds of storage mediums, including floppy disks, compact disks and universal serial bus (USB) thumb drives. For more storage, some users purchase additional internal or external hard drives. The most reliable computer backup systems employ one of these local storage devices along with an off-site back up server. This system allows data to be restored even if the computer's physical location is completely destroyed.
Many computer operating systems (OS's) and programs offer ways to back up important data. Most OS's have systems for creating back up disks, taking a snap shot of the hard drive and establishing a system restore point. Using these features can help a user recover data, or even his entire system, from a software or hardware failure. Some users opt to schedule a daily, weekly or monthly back up so they don't have to remember to do it each time. Certain types of software, such as music management services, will often remind users to back up music and other types of files they have purchased.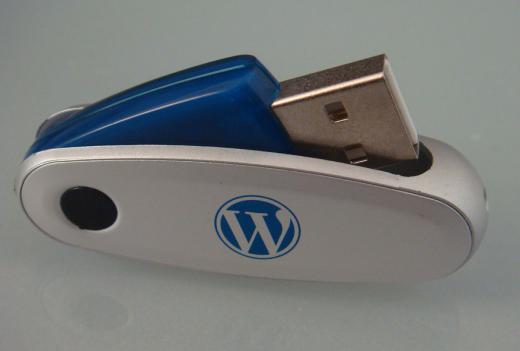 The mediums used for backing up computers vary based on the amount of data to be stored, the level of security needed and the importance of the information being saved. For many home users, copying their financial records and family photographs and videos to an external hard drive or compact disks will be sufficient to protect important files from a computer failure. Keeping an additional back up copy in a safety deposit box or at the home of a friend or family member will ensure that the data will survive hazards such as fires and floods. Students may wish to back up homework as they go along to avoid losing important projects. Remembering to save data is the first and most important step in any computer backup systems.
Enterprise-level computer backup systems are usually more secure and reliable than those found on most home systems. Companies need their computer systems to function effectively in spite of hardware or software failures and also must avoid allowing competitors or cyber criminals to compromise sensitive data. Many companies employ redundant local storage devices that can store large amounts of encrypted data. These devices are combined with off-site data centers that guarantee important information will be safe and secure in the event of a widespread disaster such as an earthquake or hurricane. These systems often require high-speed bandwidth to transfer the large volumes of files within a reasonable time frame.
AS FEATURED ON:
AS FEATURED ON:

By: Debs (ò‿ó)♪

USB thumb drive.

An external hard drive.

By: Jens Ochlich

The blue screen of death usually indicates a major software failure within the Windows operating system.

By: merydolla

A computer's hard drive can become corrupted in a number of ways, potentially leading to loss of data.

By: Iakov Kalinin

Computer backup data can be copied to several kinds of storage mediums, including floppy disks.

By: Alysta

CDs can be used to backup data and files.