What Are the Different Types of Computer Security Techniques?
Computer security techniques and strategies usually have one primary goal, which is to prevent unauthorized use of both hardware and software while also protecting the data that is housed in those systems. To this end, several different strategies will be used to ensure computer security, with some focusing on limiting access to the information on the systems while other measures have to do with protecting the physical equipment from theft or damage. Addressing both physical threats and the possibility of a network security breach is very important, if the computer systems are to remain safe and functional.
When users think in terms of computer security techniques, the first thoughts that come to mind often involve the use of software to protect the proprietary information housed in various databases on servers and hard drives connected with the network. To this end, a number of security measures are employed. These include the installation of firewalls that often serve as a first line of defense. Going further, the installation and use of antivirus programs is necessary, including those that help to identify and block spyware and other forms of malicious software. While these types of measures are important even if the company network is more or less self-contained, any network that includes access to the Internet should pay especial attention to the quality of the antivirus programs used to protect the system.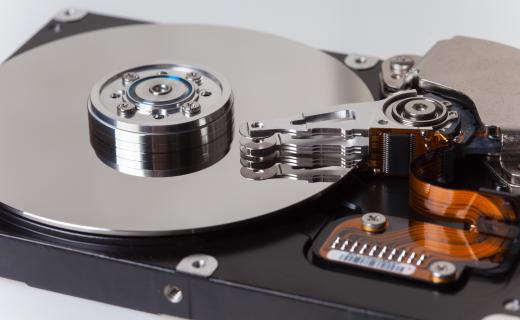 Along with antivirus protection, computer security techniques should also include close attention to how access rights are assigned to different employees within the organization. Care should be taken to make sure employees have access to data that is relevant to their jobs, but that they do not have easy access to other information that may be housed in the same programs or databases. Utilizing access credentials that require more than one simple step, possibly a combination of image viewing and security questions along with the basic alphanumeric passcode is one of the emerging computer security techniques many organizations are using. This is because this multi-tiered login process may go a long way toward reducing the incidence of theft of intellectual property by disgruntled employees or by hackers who somehow come into possession of those pass codes.
Proper computer security techniques also look to the protection of the equipment that makes up the network. Here, the goal is to limit access to areas in which servers and other vital equipment are located. Access should be restricted to those who are charged with maintaining the equipment. Doing so also helps to minimize the chances of intentional damage to the equipment that in turn could provide a window of opportunity to compromise the security protocols and make it possible to damage the system or even cause it to shut down.
AS FEATURED ON:
AS FEATURED ON:

By: merydolla

Protecting the data on a hard drive is one type of computer security technique.

By: Syda Productions

Theft prevention is a type of computer security technique.

By: wolandmaster

Surveillance equipment and physical locks placed on computers and in work areas are part of computer security.