What Is a Desktop Microphone?
A desktop microphone is a type of microphone typically used at conferences and in large college classrooms. As the name suggests, a desktop microphone typically connects to a computer but can also be a microphone that is mounted to a desk in conference rooms or classrooms. Most computer desktop microphone units use a universal serial bus (USB) to connect to the computer, because most modern computers use USB connections. The microphone will usually include a power or mute button so the user can speak to people nearby without talking to the entire room via the microphone.
Each brand creates a slightly different desktop microphone unit, but most share the same traits. They come with a somewhat large and weighted base. This allows the user to easily move the microphone piece without moving the entire unit and gives the unit stability. The microphone unit into which the user speaks protrudes from the base. This is the same for computer-based and non-computer desktop microphones.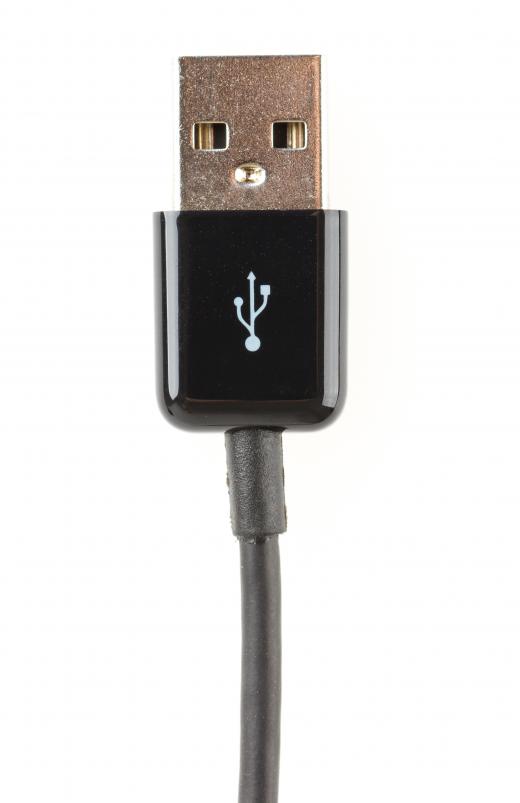 Computer desktop microphone units usually use a USB connector to connect to the computer. USB ports are standardized, and most hardware connects with these ports, eliminating the need for special ports. Some desktop microphones connect directly to the computer's sound card or another adapter. Regardless of the connection, the desktop microphone will work the same.
Non-computer desktop microphones are not much different from their computer counterparts. Instead of using a USB or sound card adapter, the microphone will typically use an electrical cord to attach to a speaker unit. The non-computer versions are used most often when business people or students congregate in the same room, while the computer version is most used for videoconferences and online classrooms.
On the desktop microphone there is usually just one button. Depending on the model, this may be a mute button or a power button. If a mute button is present, this means the microphone is on at all times and will only be silenced if the user pushes this button. The power button works the opposite way. A power button shows the microphone is muted unless the user pushes the button to transmit his or her voice.
As a piece of hardware, some desktop microphones may require the user to install special software or drivers for the microphone to function. Some microphones will not require this and will begin working without any downloads. This is a microphone-to-microphone unit, and the user should read the user's manual to see if downloads are needed.
AS FEATURED ON:
AS FEATURED ON:

By: michaklootwijk

Many desktop microphones link directly to a computer through a USB cord.

By: macbrianmun

USB cables are used to connect devices -- such as microphones or other electronic musical equipment -- to computers.