What is a Global SIM Card?
A global Subscriber Identity Module (SIM) card is a SIM card that is designed to function in multiple countries. A global SIM card requires a Global System for Mobile communications (GSM) phone to work. Those who travel for fun, business or education may find a global SIM card to be a necessity when keeping in touch with domestic and international contacts.
Many global SIM cards are prepaid. As a result, cell phone costs can be kept under control and travelers have the option to place and receive calls wherever they may go. With a global SIM card, cell phone users may enjoy a number of the same features that they're accustomed to using with a domestic SIM card. General Packet Radio Service (GPRS), voice mail and Short Message Service (SMS) or text services can come included in a global SIM card package.
The features available will largely depend on the company from which a customer obtains a global SIM card. For example, some companies have a specific list of countries and territories in which the global SIM card can function. Others may allow their customers to use their minutes whenever and wherever they choose. Depending on company terms, customers may also enjoy free daily access, no monthly fees and minutes without expiration dates.
Tourists, international students or those who conduct business in various countries may find this mobile technology useful. Global SIM card holders may appreciate that some global SIM cards come bundled with a domestic phone number. This means that two numbers may be contained on the SIM card- one international phone number and one domestic phone number. This allows callers from within and outside of the subscriber's home country to call the global SIM card user without having to experience extra charges.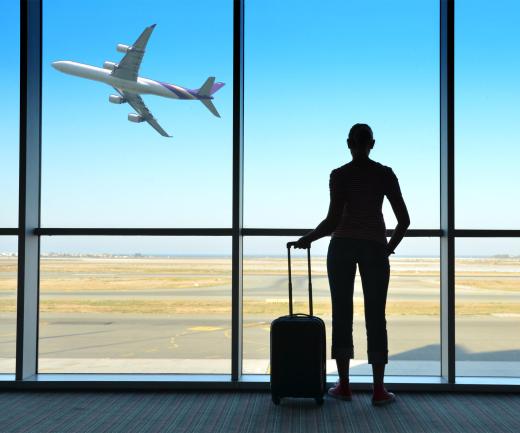 Consumers should keep in mind that they will need to obtain an international cell phone capable of working in all countries if they want to use a global SIM. The types of international phones available include dual-band, tri-band and quad-band phones. To determine the suitability of a phone, cell phone users will have to consider their home country and the country to which they are traveling, since certain bands only work in specific countries. Many consumers opt for a tri-band phone that works on the 900, 1800 and 1900 MHz bands, as they work in North America, Europe, Asia Pacific and the Caribbean. True world travelers may instead select a quad-band phone that works on the 850, 900, 1800 and 1900 MHz bands because these phones will work in any country that operates on GSM except Japan and South Korea.
AS FEATURED ON:
AS FEATURED ON:

By: Iaroslav Neliubov

Some sim cards are packaged inside of a larger card in order to protect them from damage before use.

By: Maridav

Global SIM cards are ideal for international travelers.

By: HappyAlex

Some international travelers find it convenient to buy an unlocked cell phone that can be used with various SIM cards.