What Is a Mini Computer Tower?
A mini computer tower is a tower included with a desktop system that is characterized by a smaller form factor while still providing all the power and resources found with larger computer towers. The benefit of this smaller form factor is that the tower takes up less space in the work area, a feature that can be especially helpful when that area happens to be a small cubicle. While smaller in stature, the mini computer tower still allows the user to enjoy the benefits of a full sized keyboard and mouse and a larger monitor during the course of the work day.
With a mini computer tower, there is no loss of resources or power in comparison to larger towers. The smaller computer cases will take up less space on a desktop or shelf, or fit more easily under a desk, depending on the configuration of the work cubicle or space. Towers of this type will offer all the usual connection options that are found with larger towers, including several USB ports that are easily accessed and ports for connecting devices such as printers, Ethernet cables, and scanners. Thanks to the smaller form factor, the tower can easily fit into spaces that a larger tower would not, such as a shelf suspended over the top of the desk or counter where the monitor and keyboard are placed.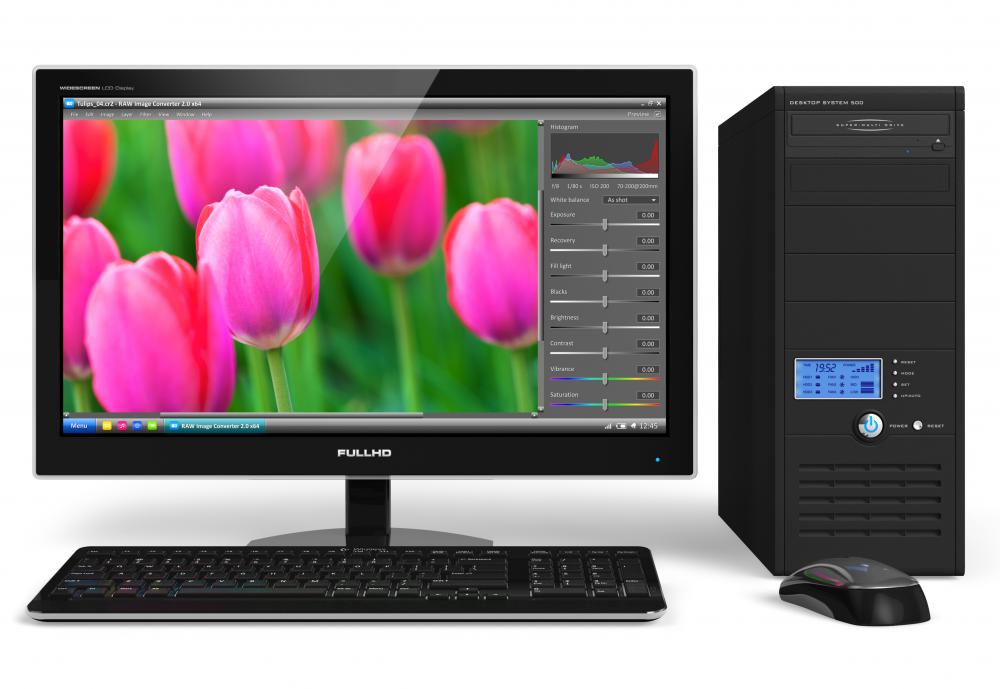 The mini computer tower offers the benefit of being smaller, which in turn means more room for other office essentials within the work space. Even when the computer is used in a home environment, the mini computer tower provides the ability to set up a viable work space in smaller areas, such as a corner of a bedroom or a section of kitchen counter space. The smaller form factor allows the computer to blend in with the other elements of the space a little easier, and minimizes the potential for making the space look crowded.
In terms of cost, a mini computer tower is often no more expensive than larger towers. Refurbished mini towers are often available at highly competitive prices, and offer the same resources in terms of random access memory and other features. Even a new mini computer tower will often be featured at a price that is very similar to other types of towers offered for sale at the same location. The combination of highly efficient features, an equitable amount of memory, and the ability to set up the tower in smaller spaces makes it well worth consideration.