The Universal Serial Bus (USB) is an interface standard for communication between computers and peripheral devices. The hardware portion of a USB interface is implemented in one or more integrated circuits known as a USB chipset. The software portion usually consists of one or more chipset drivers. Most laptop, desktop and server computers connect to external peripherals through host ports provided by a USB chipset. USB hubs, special-purpose computers and embedded systems often include USB chipsets as well for connection to external devices or other computers.
USB was first created in 1996 for International Business Machines (IBM) Corporation Personal Computer (PC) compatibles. The early versions of USB were commonly used to connect keyboards and mice since the interface operated at a relatively low speed. Version 1.1 supported speeds of 1.5 Megabits per second (Mbps) and 12 Mbps. In 2000, USB version 2.0 was released, increasing the bandwidth to 480 Mbps for hard drives, digital camcorders and other high-speed devices. A USB chipset usually implements the host controller and many details of the lower USB protocol layers.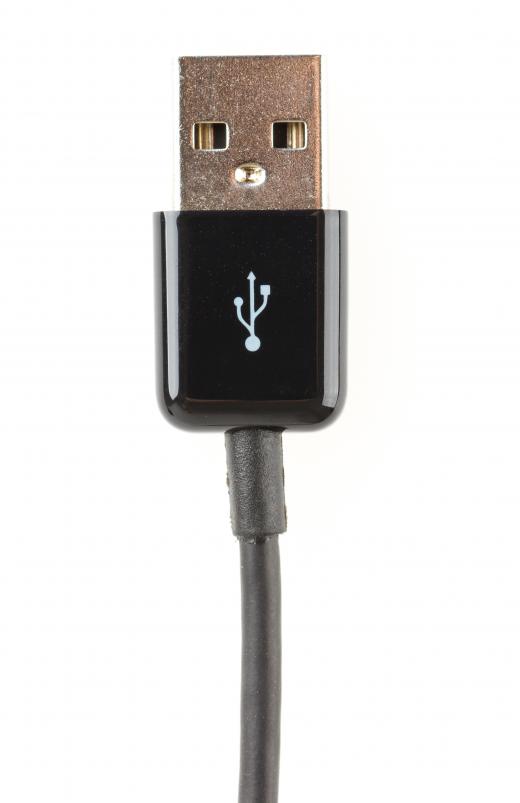 Early USB chipsets and host ports were implemented on plug-in Peripheral Component Interconnect (PCI™) boards rather than system motherboards. Eventually, most motherboard manufacturers included a USB chipset in their designs. As motherboards increased in complexity, chip makers integrated many of the legacy PC peripheral-support chipsets into one large Southbridge chip, including the USB chipset. This process will likely be repeated when newer, faster versions of the USB interface specification are released.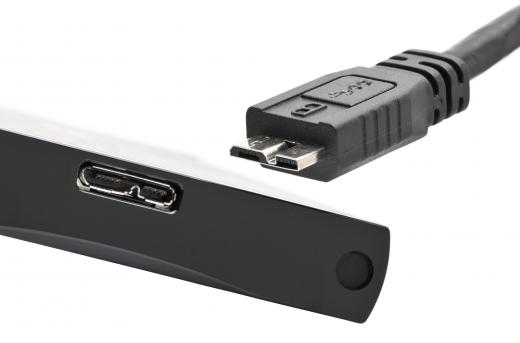 Many embedded systems and other special-purpose electronics utilize USB for communication with peripherals and storage devices. Some are designed around a microcontroller that includes a built-in USB host controller. Others may incorporate a third-party development board that provides an Inter-Integrated Circuit (I2C®) bus or other standard interface to a USB chipset. Intellectual Property (IP) cores from several vendors can also be used to add USB chipset functionality to a larger custom chip design.
USB chipsets are also used in stand-alone bridge controllers to connect non-USB devices to a USB bus. Common bridge controllers can link an Advanced Technology Attachment (ATA) or Integrated Drive Electronics (IDE) bus storage device to a USB connection. These controllers usually do not require any firmware on the bridge or any special drivers on the host system. USB hubs are also built around USB chipsets. These hubs allow many USB devices to be plugged into a single USB port, similar to network hubs.
A different type of chipset is usually used in peripherals on the slave side of a USB connection. These devices must respond to messages from the host system and transfer data when requested using the USB protocols. Most of these operations are implemented by the device's USB chipset. Common USB peripherals include printers, hard drives and other storage devices. Most scanners, digital cameras and even some display devices also use USB as their primary interface.
AS FEATURED ON:
AS FEATURED ON:

By: michaklootwijk

A USB cable.

By: Shawn Hempel

The USB chipset used in USB 3.0 ports greatly improves speeds over previous versions.

By: sepy

USB chipsets are often used to interface an electronic device such as an iPod or smartphone with a computer.