CBox is a unique chat widget that can be implemented on a website so that visitors can comment or chat with the website owner or other visitors. Its ability to let users simultaneously leave messages and chat makes it the ideal solution for website owners who seek an application that has both the capability of providing tagging and chatting options. A basic version of CBox is available to the public for free.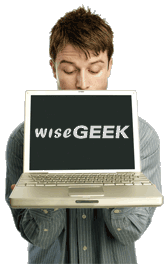 CBox does not require Flash, Java or complicated plugins to function. CBox allows for the use of custom emoticons and does not impose spam on users. Amongst its features, it boasts message history and customizable color schemes and it gives website owners the option of choosing who can use the application. In addition, the application can support the activities of hundreds of users at one time without compromising the functionality of the application or the website on which it is hosted.
Those who enter CBox will find a real-time messaging service. Users may leave messages that stay visible long after they log out of the application. They may also use the application as a chat room to engage in live conversations with other members. Many website owners will find that providing a chat widget for those who share common interests is a good way to group readers together and encourage connections and conversations.
Individual experience with the application will vary, depending on the website owner's customization preferences and if the version of the application is free or premium. For example, users of the premium version may hear sound notifications, see who is online and have a password-protected user name. Those who use the free version may not have any of these options available to them and may even have to manually refresh the application to see new messages.
Bloggers may also find adding CBox to their blogs a useful investment. The implementation of a chat feature on a blog can mean increased reader viewership. By encouraging interactivity, CBox can provide a way for bloggers and readers to interact on a more personal level.
CBox can be implemented by first visiting its official website. Those interested in using the application will have to register with the website. Then, they will be asked to insert a provided code onto their website. Website owners or bloggers can opt to upgrade to the premium, paid version that offers more features and better support options than the free version.
Creating an effective website is one on the most important components of customer engagement. When a prospective client is searching for your business name or the services you offer, you want to be the top result, and you want your web presence to make a good first impression. The best way to achieve this is by crafting a website that's engaging and interactive, and that's where Cbox comes in. Cbox is a real-time chat widget that facilitates conversation between a website owner and its visitors — as well as between the visitors themselves.
Get the Most Out of Your Cbox
Once you've decided to add a Cbox to your website, how can you get the most out of it? Part of the genius of the Cbox is the rich versatility it offers, and that includes the ability to customize its appearance. You can choose from a selection of unique themes as well as different color settings and fonts. You can even select the library of emoticons that users can employ in the chat. These features allow you to completely customize the look of your Cbox widget.
Cbox Plans and Pricing
Cbox is an exclusive widget that can be used on a subscription basis. There are several plan and pricing options that website administrators can choose from, including the following:
Cbox free: No cost, supports up to 100 messages
Cbox Premium: $1.67 per month, billed annually, eliminates advertisements
Cbox Pro: $7.50 per month, billed annually, supports single sign-on
Cbox Pro+: Starting at $15.00 per month, supports concurrent client provisioning
Choosing the right plan depends on the volume of traffic you anticipate for your site and the degree of moderation you need to claim. If you plan to have a small stream of traffic, Cbox Premium is a great option, but higher traffic sites will enjoy the benefits of the Pro or Pro+ plans.
Pros and Cons of the Cbox
If you're still trying to decide whether or not the Cbox application is right for your website, you can assess its pros and cons before making a decision. Some of the benefits that the Cbox can offer for your site include the following:
Easily communicate with customers
Publish valuable information
Make communication accessible to all
Host a high number of concurrent users
Enjoy a 30-day money back guarantee
These benefits certainly make the appeal of the Cbox apparent, but if you're wondering about potential downsides, there are other elements to consider, too. Some of the cons of a Cbox include the following:
The free version of the application has ads
Use of additional tools requires an upgrade
Free version offers minimal moderation support
Most users agree that these cons hardly offset the benefits that the Cbox can provide. Many users find that the pros far outweigh the cons, in fact.
How Businesses Benefit from a Cbox
The benefits of a Cbox are clear, but how exactly can it boost your business? The Cbox is great for this purpose because it offers a straight line of communication between you and your customers. One of the biggest obstacles that prevents prospective customers from making a purchase is the perceived inaccessibility of the seller. If you advertise products and services but offer no channel for feedback and communication, customers may be uninclined to buy. A Cbox solves this problem and puts communication at the forefront of your business website.
By demonstrating the importance of communication, you entice buyers to trust your company and proceed with their purchase. This is a great sales tactic, and it also gives you a great source of feedback directly from your customers. The best way to gain business is to please your customers, and a Cbox lets you do that by listening to their feedback.
How Customers Benefit from a Cbox
Businesses aren't the only ones that can benefit from the installation of a Cbox. Customers benefit, too! Your company's customers can benefit greatly from a Cbox because it allows them an opportunity to talk directly with other customers and reach out to you for support, too. The Cbox proves that communication is just as beneficial to customers as it is to your business.
You can promote the benefits of this tool by encouraging clients to leave their feedback in the Cbox and further inviting conversations between site visitors. This is a great way to introduce site visitors to the value of your product from firsthand reviews from your clients, and it gives your clients the opportunity to voice opinions.