While there are many uses for a USB port, USB 3.0 is the next generation of technology for the connection which will allow higher interface speeds. While this technology is still not ready for the general public, it is expected to be ready by 2010. USB 3.0 is called "SuperSpeed USB" by some because of its speed improvements over both USB 2.0 and 1.1.
When USB (Universal Serial Bus) first came out, it was considered one of the best things for the modern personal computer. Over the years, a myriad of plugs had been developed to do a number of different types of interfaces with the computer. Some were meant for modems, some connections were meant for printers and others were meant for keyboards. Each one did primarily the same general thing, connected a peripheral device to a computer, but did so in ways that were incompatible with everything else.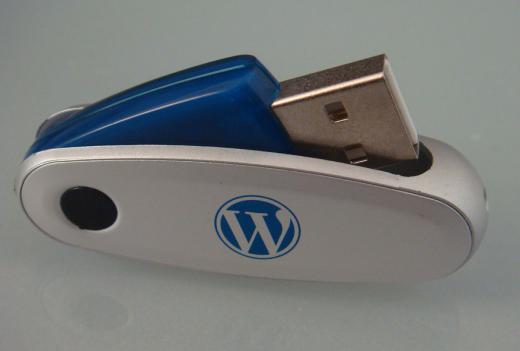 The USB interface changed all that. It was designed to offer a single connection for all of those devices and much more. Given the versatility of the technology, other peripherals took advantage and soon many devices offered a USB connection. However, the first generation of USB connectivity was not necessarily meant for huge transfers of data.
The evolution of USB required the next generation of the technology, USB 2.0, to come online two years after USB 1.1 became widely accepted. While it offered improvements, more data-intensive transfers were beginning to occur all the time. Eventually, even the speed of USB 2.0 started to become unacceptable for some users. Therefore, USB 3.0 is expected to take things to the next level.
To understand how fast USB 3.0 is compared to the earlier versions, it is important to look at comparable data transfers. USB 3.0 will offer transfer rates of 4.8 gigabits per second. While that may seem like an impressive number, it gets even more impressive when the background is applied to it. At this speed, USB 3.0 can transfer a 25 gigabyte file in approximately 70 seconds. That would have taken 9.3 hours for the first generation USB product and 14 minutes for the second-generation product.
For those using USB simply to connect a printer or keyboard, the speed of USB 3.0 won't be noticeable. For those who are looking to connect other devices, such as storage devices, hard drives, or video cameras, USB 3.0 will offer some definite advantages over those earlier technologies. Indeed, any high capacity external device will be able to transfer data much faster with USB 3.0.
AS FEATURED ON:
AS FEATURED ON:

By: Debs (ò‿ó)♪

USB drive.

A variety of USB cables.

By: zsollere

A USB wireless network adapter.

By: abhbah05

A USB hub is a peripheral that can assist in connecting USB 3.0 devices to older computers.

By: macbrianmun

USB cables are used to connect devices -- such as printers, keyboards and music players -- to computers.

By: Shawn Hempel

USB 3.0 is more than ten times as fast as the top speed of the 2.0 model.