Who is behind EasyTechJunkie? It's one of the most common questions we receive. We are a team of researchers, writers and editors dedicated to providing short, clear and concise answers to common questions. Over the years, we have had hundreds of contributors; you can read some of their profiles below.
If you have any questions or comments, please be sure to contact us.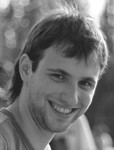 Johnny is the guru behind the scenes at EasyTechJunkie. Like most of the EasyTechJunkie team, Johnny works with language; but unlike our writers and editors, Johnny's languages are PHP and SQL. He ensures that the website remains accessible and the pages load fast.
Johnny has a Master's Degree in computer science; in addition to applying his skill to EasyTechJunkie development, he has also taught programming classes at a technical school.
"Programming for EasyTechJunkie is a challenge, but refraining from getting distracted (and educated) by the content on the site, is even harder."
When Johnny is away from his computer, he likes playing the guitar; when he's even farther away, he enjoys hiking.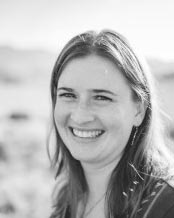 Amanda Holland is equally passionate about math and grammar, and she has incorporated both into her career.
She spent several years as a signals analyst for the Defense Department, creating and editing reports for the intelligence community. After her two kids were born, she transitioned to a career as a freelance writer. When she isn't crafting content, she's usually reading, baking, or playing video games.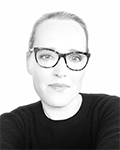 Lisa Bigelow writes for Bold and is an award-winning content creator, personal finance expert, and mom of three fantastic almost-adults.
Lisa has contributed to MagnifyMoney, FinanceBuzz, Life and Money by Citi, Well + Good, Smarter With Gartner, and Popular Science. She lives with her family in Connecticut.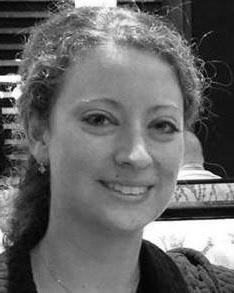 Margaret Lipman is a teacher and blogger who frequently writes about topics related to personal finance, parenting, health, nutrition, and education.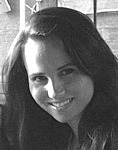 Liza has been involved with EasyTechJunkie since the middle of 2013. Currently, she is working closely with the rest of the team to manage site optimization and improve the visitor experience. She is passionate about tapping into the immense power of technology and the internet to extend human knowledge and make information available for everyone.
She enjoys working for EasyTechJunkie from San Francisco, CA while taking a break from completing her MBA at Harvard Business School. She has a B.S. in Commerce from the University of Virginia. Outside of work, Liza enjoys reading, hiking, playing tennis, meeting new people, and learning more about technology.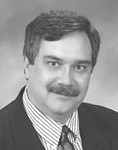 Born in the Deep South, Malcolm has a great curiosity about a wide range of subjects. This desire to know a little about everything has made him a receptacle for all sorts of trivia. His home is full of books that cover a wide range of subjects. A particular favorite is all things connected with the music scene of the 1960's, as is evidenced by his substantial vinyl record collection.
Writing has long been a passion for Malcolm. Over the years, his work has appeared in devotional anthologies, poetry collections, and local newspapers. While working in the teleconferencing industry, Malcolm was often responsible for creating text for various marketing and sales pieces. One of his greatest pleasures while working in that industry was the chance to travel and meet clients from all types of businesses and non-profit organizations.
After leaving the teleconferencing industry in early 2007, Malcolm made the leap to full time freelance writer. Several months after making the change, Malcolm submitted his first article to EasyTechJunkie and has been happily submitting work ever since.
In addition to EasyTechJunkie, Malcolm also continues to accept assignments in print publications and other online sites. When not actively engaged in research and writing tasks, Malcolm enjoys spending time with family and friends, catching a minor league baseball game, collecting vinyl records, and biking around the city.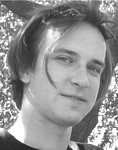 Michael is a part-time writer for EasyTechJunkie, specializing in the Science & Engineering section. He has contributed over 1,000 articles on paleontology, physics, biology, astronomy, chemistry, and futurism. He enjoys writing for EasyTechJunkie because it lets him earn money while he familiarizes himself with diverse areas of science.
Michael is an avid blogger. His blog has received over 3 million views since its founding in 2006. It has been covered on G4.TV's Attack of the Show and on Wired.com.
At age 18, while still attending High School, Michael founded the Immortality Institute, a grassroots life extension advocacy organization. The organization was formed to tap into a new realization in the scientific community that stem cell research and regenerative medicine could be used in the next couple decades to radically extend human healthspans.
Michael has worked for the Singularity Institute for Artificial Intelligence, Methuselah Foundation, and is currently Fundraising Director for the Lifeboat Foundation. In May 2007, Michael was profiled for Psychology Today magazine. Michael also serves as a director of the World Transhumanist Association.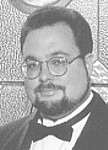 Michael has been a contributing writer to EasyTechJunkie since 2004.
Originally from the Kent State University area of northeastern Ohio, Michael now lives in the Deep South with his wife Amy, also a professional writer. He enjoys singing karaoke, acting, and watching movies. Throughout his adult life, Michael has been a deli cook, published poet, disk jockey, voice-over artist and English tutor. He can also be found every Sunday morning playing the organ for a rural Methodist church.
Michael likes the opportunity to grow as a writer that EasyTechJunkie provides. That way he can sleep better at night, knowing his life's work was not in vain.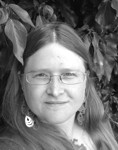 Mary began writing for EasyTechJunkie in 2006. She loves writing for EasyTechJunkie because it offers an opportunity to learn something new and fascinating every day, and to share this knowledge with others.
Mary has a liberal arts degree from Goddard College, and when she's not writing for EasyTechJunkie, she enjoys reading, adventuring in the great outdoors, and cooking, especially with and for friends.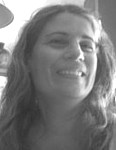 Mary Elizabeth is an author, composer, and licensed teacher, and also freelances for EasyTechJunkie. She has published four books in the area of language and literature with Barron's Educational Series, Inc. and six literature study guides with Garlic Press. She has also written teacher and student material for a number of major textbook publishers' secondary literature programs, as well as created content for several music education products offered by Sibelius Software, Ltd. Her music compositions have been performed in Vermont, New York, Wisconsin, Minnesota, and Utah.
Mary Elizabeth has a B.A. from the University of Chicago writing program, and an M. Ed. in reading from the University of Vermont. She has three children and she lives in Vermont.
Having conducted extensive Internet research on a wide variety of topics over a number of years, Mary Elizabeth has been disenchanted by the amount of misinformation available. She appreciates the chance to set the record straight through EasyTechJunkie, for which she has written a wide variety of articles.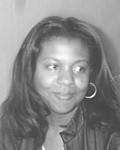 Nicole is a freelance writer for EasyTechJunkie. She lives on the East Coast with her four children, has a never-ending thirst for knowledge and enjoys researching even the most obscure topics. Her main interests are homeschooling, parenting, health, science, and business. Besides writing, Nicole has a profound love for playing with her children, reading, camping, and relaxing on the beach.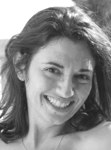 Jessica has been a EasyTechJunkie writer since 2008, and enjoys the challenges presented by each new article she writes.
She has a B.A. in Theater from UCLA and is currently a second-year graduate student at the American Film Institute majoring in screenwriting. Jessica enjoys rum-based cocktails, Maui, Sega genesis games, and arguing about topics (both EasyTechJunkie and otherwise) with her big sister Tricia.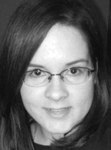 Dana Hinders earned her BA in journalism and mass communication from The University of Iowa in May 2003. After her son was born in November 2004, Dana discovered that freelance writing allowed her to more effectively balance her work and family responsibilities. Now, she specializes in creating web content for effective search engine optimization and has written blogs, sales copy, informational articles, and e-courses.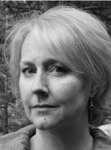 Sheryl Butterfield is a freelance writer in Denver, Colorado. She writes about a variety of topics, including environmental issues, renewable energy and parenting teenagers.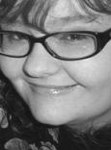 Sara is a freelance writer, artist, and activist. In addition to EasyTechJunkie, she writes for print magazines, nonprofit organizations, and websites. She has published a novella through text messaging, and has several others in progress. The former editor and CitiJo Program Manager of YouthNoise, she has also managed a restaurant, taught children in Spain, run a handful of student organizations and retreats, homeschooled a sibling, debated across the country, taught CPR and first aid, tutored college students, sung in a choir for over a decade, painted faces and interned with several organizations.
A graduate of Southeast Missouri State University, Sara is currently pursuing her Master's Degree in English. Married to her high school sweetheart and mother to a very tenacious little girl, she loves to read, create, learn, volunteer, play with her daughter, go on adventures and date her husband.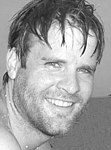 Having walked a vast array of occupational paths throughout most of his 27 years, journalist and photographer Mitch continues to diversify his writing style as a member of EasyTechJunkie. Former editor of Oxford Town, a weekly A&E guide in Oxford, Miss., Mitch has also written numerous articles, features and industry news for international trade publication Nightclub & Bar Magazine. He has had published over 150 album reviews on groups from Arcade Fire to Miles Davis, Os Mutantes to Kris Kristofferson, and beyond.
His adoration for music and the media has allowed Mitch close interaction and general mischief with many of his favorite musical artists including Band of Horses, Wilco, Dent May & His Magnificent Ukelele, as well as countless literary minds living in or passing through Oxford: a literary landmark of sorts. William Faulkner anyone?
Mitch currently resides in Tupelo, Mississippi, with his girlfriend Emily and their two dogs, Lucy and Nico. He dreams of Nashville each and every day and realizes that, pretty soon, his dream will be just another reality. When he is not juggling test administration and freelance work, you'll likely find him reading (or re-reading) classic literature (Steinbeck, Hesse, Vonnegut, Hemingway, and Bradbury) watching some foreign film you've probably never heard of (I Vitelloni, 8 1/2, Rashomon, Persepolis), or out in the sunlight, clutching his youth while floating down a stream of consciousness in a yellow canoe.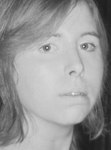 Margo has been writing for EasyTechJunkie since 2008. She began her freelance writing career after studying the culinary arts, psychology, criminal justice, and education. Settled in as a writer, she's thrilled to be a part of the EasyTechJunkie family.
"Working as a EasyTechJunkie writer is wonderful," she says. "I'm always learning new things. There's always something exciting to write about."
When she is not working as a writer, Margo is usually busy cooking, reading, or spending time with her family.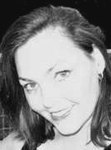 Hillary began contributing to EasyTechJunkie in 2008. Though she spends a good deal of time writing satirical fiction, the articles she writes for EasyTechJunkie satisfy her insatiable curiosity and obsession for research. A devoted virtual scribe, she also manages an electronic publishing business that affords her the opportunity to practice skills in graphic design, small business development, and technical writing intended for online audiences.
Hillary's info junkie inclinations extend to real life learning about people and places and she tends to move around — a lot. She's lived in 11 states and countless cities, including a ghost town in Montana and most recently a historic district at the gateway to the South. There she can walk a block from her house to check out a bed where Ulysess S. Grant slept, two blocks to view the site of a nifty speech given by Theodore Roosevelt, and three blocks to eat the best BBQ on the banks of the Mississippi. She also enjoys hanging out with her daughter whom she homeschools, doing anything artsy, and traveling.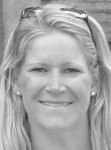 Dee is a freelance writer and resident of the beautiful state of Colorado. She has a BA in English Literature and a JD from a school in Alabama. Eventually, she decided to focus her energy on writing and photography — her true passions. Dee enjoys living the "Colorado lifestyle" with her husband, children, and yellow lab.
Dee loves the fact that she is a writer for EasyTechJunkie. She is constantly telling her friends and family about the exciting new questions she gets to answer each day.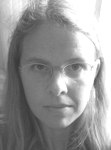 Sarah is a part-time freelance writer for EasyTechJunkie. She graduated from the University of Oregon with BAs in Romance Languages (Spanish & Italian) and Linguistics, and the Monterey Institute of International Studies with and MA in TESOL (Teaching English to Speakers of Other Languages). She moved to Istanbul in 2002 and taught English in language courses and university for five years. She currently is a freelance writer and mother while she waits for her son to start school.
Since starting to write for EasyTechJunkie in 2009, Sarah has become a fount of obscure knowledge, eliminating her friends' need for iPhones to look up things on the Internet during teahouse conversations. This works out fine because iPhones don't work well with the Internet in Turkey yet.
Sarah has a small following of other expats in Turkey at her blog and is an avid reader of whatever books in English come her way. She's a devoted coffee drinker, (usually) a decent mother, a lousy wife and housekeeper, and her fish always die.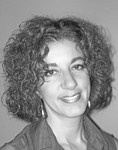 Paulla has been a part time writer for EasyTechJunkie since April of 2005. Her background includes a B.A. in English Literature from George Mason University, more than 15 years of freelance writing, and the full time job of homeschooling her three children, the oldest of whom just graduated from high school this spring. Originally from the western United States, Paulla and her husband are raising their family in a small town in Maine. They love to read, watch movies, attend sporting events, and listen to music of any kind.
Currently, Paulla is the editor of a website about her home state and she continues to homeschool her two middle-school aged daughters. In addition to teaching and learning with her children, she loves hiking and spending time outdoors.
Paulla enjoys the flexibility and consistency of EasyTechJunkie and its staff, as well as the ability to continuously learn.
"EasyTechJunkie has been the most satisfying company to work for in all my experience of freelance writing. The topics are clear and straight forward, and I always learn something new."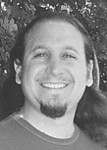 Jeff is a freelance writer in Berkeley, CA, who finds EasyTechJunkie a perfect opportunity to put all his esoteric knowledge to good use. He graduated from Creighton University with a BA in English/Creative Writing and a minor in Biology.
Jeff is a part-time EasyTechJunkie contributor, part-time short story writer, and part-time novelist. With a knack for multi-tasking and a love of the Bay Area, he manages to find time to rollerblade, rock climb, hike, and in true geek fashion, play a variety of computer, role playing, and board games.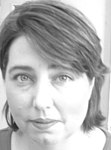 Tricia has been part of the EasyTechJunkie team since 2006, and in that time she's contributed more than 2,500 articles to the site. As a graduate in literature from Sonoma State University, her passion in life is reading, reading, and then more reading, and she is extraordinarily grumpy when she runs out of books. Writing, as the natural extension of reading, has served Tricia well as a EasyTechJunkie contributor. She's been able to explore more of her interests, researching topics including medicine, art, film, history, politics, ethics, and religion. Tricia remains fascinated by the connectivity between different areas of thought and knowledge, and hopes her work helps to create bridges of understanding between reader, writer and topic. Tricia lives in Northern California with her beloved husband of over 15 years and her two sons, and is continuing work on her first novel.
"EasyTechJunkie gives me an opportunity to view the world from so many different perspectives and explore such diverse avenues of thought. I love finding the answers to our readers' questions and find it wonderful to have a job that allows me to constantly learn new things!"
Sheri began writing for EasyTechJunkie in April, 2006. When she joined EasyTechJunkie, Sheri was working full time as a copywriter in a marketing agency. She has a degree in English and communications, plus a minor in marketing. Sheri writes for EasyTechJunkie regularly and also freelances from her home office where she writes a variety of creative and corporate copy for clients in the United States and Canada.
Sheri lives in Vancouver BC Canada in a small, but elegant apartment. She loves her Tabby-Siamese cat, Audrey, reality TV, reading and walking around her neighborhood. She is grateful to be able to be a regular contributor to EasyTechJunkie and loves reflecting on, analyzing and synthesizing information to create relevant, informative articles.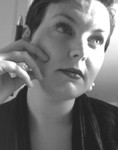 Diane is the Managing Editor of Black Lawrence Press and the Editor of The Adirondack Review. As an undergraduate, she studied at Sarah Lawrence College and Oxford University. She is currently working on her M.A. in Literature. Diane lives in Brooklyn with one architect and two chinchillas.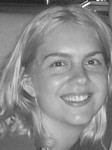 Niki focuses on editing articles for EasyTechJunkie.
She graduated from UCLA with a B.A. in Linguistics and Anthropology, and plans to pursue higher education in linguistics after taking a year off.
Outside of school and work, Niki is an avid reader and enjoys travel, dancing, and playing the Sims. She loves the flexibility of working for EasyTechJunkie, her friendly colleagues, and learning new things every day from the articles she edits.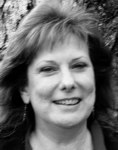 Karyn Maier is a professional writer, editor, and book author with expertise in botanical medicine and green living topics. She has authored more than 300 magazine articles and columns for numerous consumer and industry health-related publications in the US, Canada, and the UK. She has authored four books, which are published in four languages.
Karyn has also filled many roles in the online social networking and media segments in terms of online community development and facilitation, project management, and content production. In addition to contributing to EasyTechJunkie, Karyn continues to develop her skills as a web producer, managing editor, and online community coordinator.
Karyn lives with her husband in the majestic Catskill Mountain region of New York surrounded by woods, a view of three mountain peaks, and natural waterfalls. She has raised three sons and several fur-kids. Currently, she and her one-year old Australian Shepherd are training together in non-competitive agility. (It's either that or get some sheep.) Karyn and her husband are avid "rennies" and live all year just to make another summer season touring renaissance faires in the northeast. Huzzah!
Brendan wrote his first article for EasyTechJunkie in April of 2005, and has since written hundreds of articles on a wide range of topics he cares about. The opportunity to learn about new and interesting things every day, and to be able to share them with others, makes the work incredibly rewarding. His education is in Linguistics and Cultural Anthropology, and in addition to EasyTechJunkie writing he writes poetry, novel-length fiction, and short fiction extensively. His second digital life is as a web-designer.
Outside of the virtual realm he can be found traveling the globe, hiking in the forests of the Mendocino Coast, dancing late into the night, teaching fencing, or enjoying a good meal and a fine glass of wine with friends and loved ones.
"EasyTechJunkie is a wonderful online resource and community -- a marriage of concise technical information and easy-to-understand language. It is an honor to be a part of such a project"
Jennifer is a freelance writer from southwest Ohio, who abandoned her boring, but once advised "more marketable," educational background in business to become a writer almost ten years ago. In addition to writing part-time for EasyTechJunkie, she also writes for print publications and works part-time as a copywriter for an internet marketing firm.
When she's not writing, Jennifer is volunteering at her children's schools. In her non-existent spare time between work and raising two boys, she enjoys reading historical fiction, learning new board and card games, and playing the piano when no one can hear. Married to her first love, she is a self-proclaimed coffee addict and might consider leaving her husband for a Folgers majority stockholder.
"Writing for EasyTechJunkie is like having a new job every day. I love having the opportunity to work at a job that mirrors a philosophy I hold so dear and preach regularly to my kids — the only dumb question is the one that's never asked.
"It's great to be able to call what I do work."
Jessica is part-time writer for EasyTechJunkie, who resides with her family in the Minneapolis area. She also writes for other a couple of other websites. Jessica has been employed in the airline and travel industry for ten years and as a producer and cohost of a nationally broadcast talk radio program. She is currently finishing her degree in Political Science with an emphasis in Middle Eastern Studies at the University of Minnesota – Twin Cities.
When Jessica is not studying or writing, she spends the majority of her free time helping her toddler age daughter discover the world around her. Jessica also enjoys traveling, reading and music. She loves writing articles for EasyTechJunkie in order to learn about things which she may have never known about.