Does Wireless Battery Charging Exist?
As of 2009, wireless battery charging did indeed exist, and several companies had products on the market to provide wireless charging capability. Researchers were also working on the development of next generation products in a race to capture the battery charging market. Electronics stores are a likely source for wireless charging equipment, and it can also be ordered directly through manufacturers.
There are several reasons why consumers find the idea of wireless battery charging appealing. For many, the thought of getting rid of a tangle of cords and wires is pleasant, and wireless charging could also mean that people wouldn't have to worry about losing charging adapters and other accessories. Furthermore, the concept carries a note of convenience; instead of having to plug things into the wall, people could simply carry them within range of a charging device and they would charge automatically.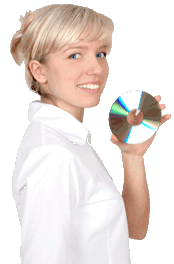 Wireless battery charging technology could better be termed cordless recharging. It involves the use of electromagnetic induction, which means that the device being charged needs to be in contact with the charger. Owners of electric toothbrushes may be familiar with inductive charging, because this technology is routinely used with rechargeable electric toothbrushes, in part to make sure that the batteries are tightly sealed inside.
With electromagnetic induction, both devices are equipped with coils. A current flow on one side, in the charging device, induces voltage in the device set on or in the charger. The charging device can read the battery capacity and determine how much charging it requires, and such systems often enable rapid charging.
The issue with inductive charging is that the device being charged needs to have a coil which corresponds with the charger. For products which are sold with wireless charging capability, the coil is built right in, but with products such as charging mats which people are supposed to be able to use to wirelessly charge cell phones, PDAs, and other devices, an adapter or case is needed, with the device to be charged being plugged in and then set on the mat. Furthermore, inductive charging is not as efficient as simply plugging the device into the wall to charge.
Researchers have proposed the development of systems which could transmit usable energy within a small radius for truly wireless battery charging. Devices equipped with receivers could intercept the energy and harvest it to recharge their batteries. While this technology has been demonstrated in experimental settings, it has not yet been refined to the point where it would be available to consumers.
AS FEATURED ON:
AS FEATURED ON:

Woman holding a disc