How do I Choose the Best Anti-Spyware Software?
Most computer users would benefit from anti-spyware software, as this is usually one of the most important defenses against malware that can both seriously harm your system and invade your privacy. You first need to read unbiased reviews to determine the programs that work best, especially since installing a spyware blocker that you have never heard of is a quick way to add more malware to your computer. You also need to make sure that the program in question is compatible with your operating system, and also works with any anti-virus programs that you have installed. Finally, you need to decide whether to install a program that monitors for both spyware and viruses, or just one type of malware.
Performing a search online for anti-spyware software can yield hundreds of results, making it difficult to choose. Of course, randomly downloading one of these programs onto your computer is a fast way to get the kind of malware that you were intending to eliminate in the first place, which is why you should research first. Rather than depending on the information found on each program's website, you should read reviews from unbiased resources, such as computing magazines or sites. Not only should such resources point out the pros and cons of the most popular anti-spyware software, but they should also mention scan times, prices, and the effectiveness of each program.
Compatibility is another major factor in choosing anti-spyware software, as downloading programs that do not work with your computer can be a waste of time and money. You can check the website of the software to find out whether it is compatible with your operating system. The site should also list the individual programs that it does not work with, as some software creates complications when placed on the same computer as other programs. For example, some anti-spyware software may clash with music programs, software that allows you to read documents in certain formats, or anti-virus programs installed on the computer.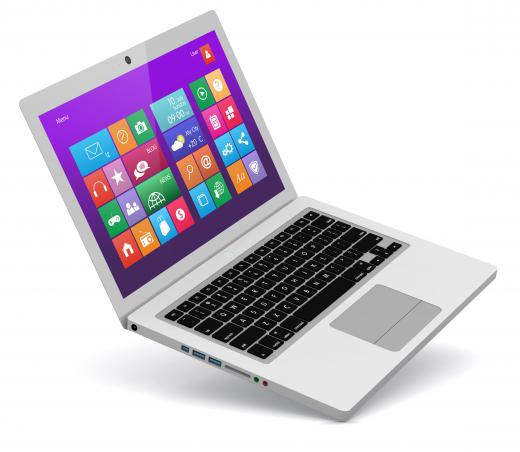 It is important to keep in mind that anti-spyware software is not the same as anti-virus programs, as the latter focuses on protecting against viruses rather than spyware. You can usually download a program that protects your computer against both kinds of malware, but typically the most protection is gained from having a different program for each purpose. Additionally, anti-spyware software that concentrates just on this task is usually updated more often than the programs that remove both viruses and spyware, which means that it can usually detect the latest threats. If you do choose a different program for each task, this is where checking for compatibility between programs comes in.
AS FEATURED ON:
AS FEATURED ON:

By: alexskopje

Antivirus software can help reduce the chances of a computer being infected by a virus or other malware.

By: You can more

Windows users are encouraged to regularly scan their computers and laptops for spyware and viruses.

By: creative soul

Anti-spyware software is not the same as anti-virus programs.