How Do I Choose the Best Artificial Intelligence Software?
Artificial intelligence (AI) software is a type of program that creates and represents mechanical intelligence and thought. As of 2011, much of the artificial intelligence software available is used to make online bots for chat purposes, but each bot is different. The user should get software that fits his or her need for an AI system, such as for friendly conversation or for business purposes. Software with high learning rates, instead of those that just mimic thought, will usually be better because the program can evolve to the user's specifications.
Most artificial intelligence software available is made for chat bots, but there are other types available for scheduling tasks and other uses. Even in these categories, there are sub-categories, such as chat bots and AI programs that are made to be completely malleable, and specific for business or for entertainment. The user must get AI software that matches his or her requirements.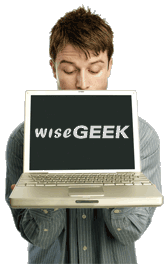 Artificial intelligence software that is made for a certain type of user or industry usually comes pre-loaded with responses but may have an emotional leniency that makes the program work better for the user's need. Emotional leniency refers to how the program responds and uses its words to create either an unbiased response or one that is happy or sad. An AI system with the appropriate emotion — one in which the user can change the emotional response — will be better. The pre-loaded responses can often be changed, or can evolve, based on user participation.
Each type of artificial intelligence software has a different learning rate, though some may not have any learning rate at all. An AI program with no learning rate may seem bad but, if the user doesn't want the program to learn so-called bad habits, then it could be useful to have a program that is able to respond without changing responses based on common user input. A program with a high learning rate will be able to evolve and may take on the user's behavior. For the purpose of teaching the program or upgrading it to respond to new situations, a higher learning rate will be helpful.
If artificial intelligence software is made without any initial rules and paradigms, then it must be taught how to think. This means, initially, the AI may return awkward answers to questions or statements. This type of software can be molded into anything, but the user must be willing to put in the time to teach the program. Teaching a program is rarely about coding; it is more about talking with the program until it learns appropriate responses.
AS FEATURED ON:
AS FEATURED ON:

Man holding computer