How Do I Choose the Best Computer Operating System?
To choose the best computer operating system (OS) you should consider your needs from your computer, as well as the types of programs you would like to run. Some operating systems can be quite user friendly and provide you with a fairly high number of tools and customization options, even if you are not the most experienced computer user. Other systems may provide you with far greater tools, but can be fairly daunting if you do not have a good amount of experience in using computers. You should also consider what types of programs or software you wish to run on your computer, as some types of computer operating systems tend to have better support from different applications.
A computer operating system is the program that is initialized during the start-up process of the computer, and then takes over the general functioning of the computer. It allows a computer user to organize, navigate, and utilize the various files and programs installed on the computer. In general, the OS can be one of the most important pieces of software chosen by a computer user. As such, there are numerous options out there and the best OS for a user will typically depend on individual preferences and needs.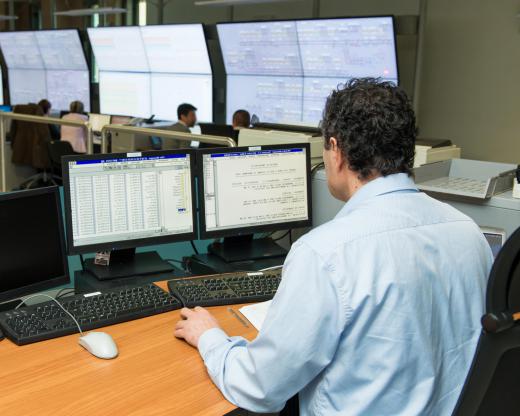 Typically, there is no single right answer as to what computer operating system is best. There are preferences and one OS may be better for one user, while another OS will better suit the needs of another user. If you have a decent understanding of computers and can navigate a graphical interface fairly well, then most mainstream operating systems will likely work well for you. Most personal computer (PC) users tend to use a version of Microsoft® Windows®, and computers bought pre-manufactured will typically come with Windows® installed on the computer.
Similarly, most users of Apple® computers use the Mac OS X® that usually comes installed on those computers. If you are using an operating system already installed on your computer and have had no problems with it, then you have probably found the best OS for you. There are also more advanced operating systems that allow far greater customization, such as open source systems like Linux® and other UNIX systems.
These can be quite user friendly, and the unparalleled customization of these systems have made them favorites among programmers and computer enthusiasts. The number of applications and programs that support these systems, however, is typically far fewer than those that support Windows® and even the Mac OS X®. You should be sure that whatever programs you like to run — graphics or video editors, games, and even web browsers — are properly supported by any computer operating system you may be considering using.
AS FEATURED ON:
AS FEATURED ON:

By: viappy

Choosing the best operating system depends on an individual's budget and expectations for the system.

By: tommywyy

Macintosh computers and software are the products of Apple Inc.