How Do I Choose the Best Open Source Web Browser?
Selecting the best open source web browser requires a bit of research and test-driving of a few browsers. Open source is the term that describes the practice of software developers providing access to their code so that others can build on it to produce an improved program. The people who use an open source web browser are encouraged to provide feedback to the developers to make it better. The best open source web browsers have features that save time, offer shortcuts, and block or allow certain access. Work habits, features, and personal tastes will have a lot to do with the type of open source web browser selected.
An important consideration is the appearance of the browser window, the main element of the user interface. Some people like a large variety of motifs or themes. Some browsers offer page themes that coincide with the seasons or with standard holidays like summer and fall or Christmas and Valentine's Day. Other helpful features allow users to change font and text sizes, determine download locations from specific websites, provide strong support for the latest web standards, and provide optimal compatibility for either Mac or PC operating systems. Java-based browsers tend to be less vulnerable and not as susceptible to some types of online attacks and problems.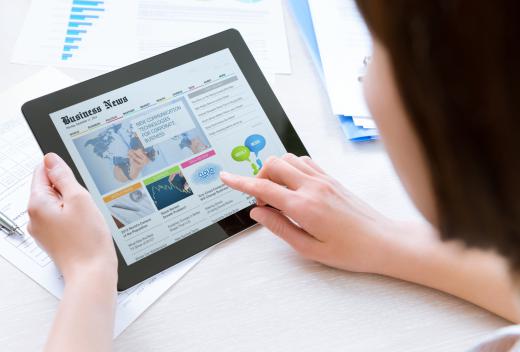 Some of the better features to look for in an open source web browser are overall visual design and appearance. Most of these browsers have some sort of tab system or other way of opening and viewing multiple browser windows. Some browsers use thumbnails or smaller screens to allow for quick and easy visual identification of specific browser windows. Other helpful features to consider in this kind of web browser are the ability to switch between tabs, change their position on the screen, quickly create new thumbnails or tabs on-the-fly, and employ a drag-and-drop capability to move thumbnails or tabs from one window or another.
When considering the features available for each open source web browser, look for things like the capability to customize the type of data and information that is to be blocked. For example, there are options that allow the viewing of pop-ups or ads only when specifically requested. Another good feature is the option to block ads or pop-ups from known ad servers as well as other types of pop-ups including Flash animations and other unwanted content. Some of the better known and more widely used web browsers offer helpful features like shortcuts to websites stored on a drop-down menu.
AS FEATURED ON:
AS FEATURED ON:

By: bloomua

Developers of software might provide access to outside users to garner feedback used to make improvements.

By: zothen

Look for open source web browser features including the ability to customize the type of data and information that will be blocked.

By: PricelessPhotos

There are options in open source web browsers that allow the viewing of pop-up ads only when requested.