How Do I Choose the Best Open Source Website Builder?
When choosing the best open source website builder, you may first wish to analyze what you need from a website, and have a firm idea of what you'll need to include. You might also wish to consider the level of your web design skills and the time you are able to commit to the project at hand. In addition, it can be a good idea to review the web hosting services your site will need.
Your website's requirements will be an essential factor when choosing an open source website builder. Consider the goals for your site and what your potential viewers will expect from you. You may wish to determine which features or tools will help you meet these goals, and then search for open source web builder software that offers these specific services.
Blogs are popular tools for engaging with readers on many websites today. If you'd like to offer this feature, an open source website builder that has a built in blog may be high on your list. Another feature that may assist with interacting with readers is a forum, and if you are considering adding one, you may look for a builder with an easy to install forum application.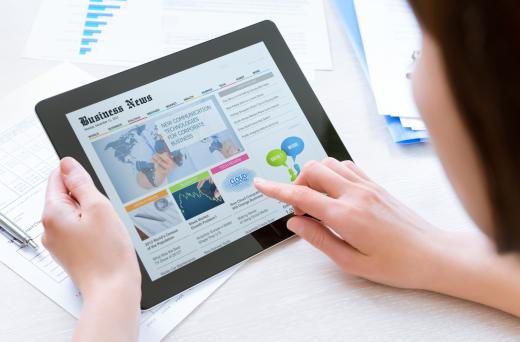 When building an e-commerce site, be sure to review open source applications that can support the level of e-commerce you need. Some builders may be adequate for small online shops, but if you are planning a large business, ensure the builder you are working with will support it. Other considerations include builder support for search engine optimization (SEO) tools and social media.
There are different types of open source tools for web design. Depending on your skills and the website's needs, one particular type may be more suitable than others. If you are comfortable creating and managing websites, you may prefer an open source Hyper Text Markup Language (HTML) editor that you install on your desktop, and that allows you full control over your website's design. These typically don't have built in options for easily creating blogs or e-commerce sites.
If you prefer to have more assistance in creating your site, you may prefer a content management system (CMS) or a drag and drop open source website builder. These systems are usually accessed online, and may be easier for inexperienced users compared to using an HTML editor and uploading your own files. CMS applications in particular often have developer communities that provide additional functionality for free or at a nominal cost.
To choose your best open source website builder, you will also want to look at web host support. If you are working with a particular web host already, you may wish to review the web host's open source website builder offerings to see if any meet your needs. Otherwise, you can look for web hosts that offer your preferred open source design tools as part of their hosting packages.
AS FEATURED ON:
AS FEATURED ON:

By: Leo

Open source builders allow users to manipulate a website's coding.

By: bloomua

Open source website software often contains e-commerce and other features.

By: Monkey Business

Blogs are popular tools for engaging with readers on many websites today.