How Do I Choose the Best Rechargeable Emergency Light?
When you are looking for a rechargeable emergency light, it can be helpful to think about how the unit is charged. You may also want to find out how long the battery lasts and how much light it emits. Different models might be required depending on where and how the light could be used. The number of times a system can be charged varies, so this could be good information to know as well.
Some lights can be charged by plugging the unit into a wall outlet until needed. A rechargeable emergency light operated in this manner could be a good choice if you want to make sure you always have one of these items available. Other systems might be charged by winding them up, and this is a nice type to have with you when there is no power supply available for charging the light. Another advantage to this type of rechargeable accessory is that you can continue to charge the light during a power outage.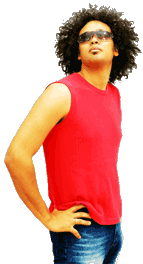 A rechargeable emergency light might last only a few minutes or it could operate for several hours before dying. Generally speaking, the longer one of these lights is expected to last, the more expensive it is to purchase. As a result, you may not want to buy a model that lasts a very long time unless you have a genuine need for this type of light. Consider your budget and what you are likely to need the device for before you begin to compare models.
You may want a different rechargeable emergency light to carry with you than you would place on a tabletop. For use in an automobile or around the house, one that is similar to a flashlight might be a good option. In a garage or basement, one that resembles a spotlight could be a better choice. You may also want to consider a lantern-style device that has a carrying handle. One of these could have multiple uses because it can be placed on a table or taken with you while on the go.
A rechargeable emergency light can typically be charged up to several hundred times before it needs to be replaced. This estimated number of uses is normally listed on the product's package, so you may want to read this information first. If you plan to use one of these lights often, it might be wise to invest in one that can be recharged more times so you will not need to replace the device shortly after purchasing it.
AS FEATURED ON:
AS FEATURED ON:

Man with hands on his hips