How Do I Send Data from My Answering Machine to Email?
In order to easily send data from an answering machine to email, you should set up a system in which you utilize a digital voicemail service, rather than a standard answering machine device. Answering machines typically act as separate devices that can be connected to your phone or are developed as part of a phone which record messages from incoming calls and save those messages for future playback. This type of system does not necessarily interface or function with online components, making it difficult to transfer messages from an answering machine into an email account, so you should look into a digital service that utilizes online voicemail that notifies you by email of new messages.
When it comes to transferring data from an answering machine to email, the main issue that arises is the ability for different systems to communicate. An answering machine is typically a physical device used to record and save messages from callers. These machines are usually connected to a telephone line, and can be a separate device connected to a phone or can be built as part of a phone. Since answering machines are designed to work primarily with phones, there are not many models intended for use with email systems.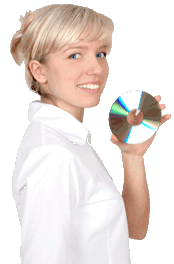 Some devices have been introduced to make it possible for answering machines to utilize digital information formats and send messages to a computer system, but these are often unreliable and may not always be available. Rather than trying to send information from your answering machine to email, you should consider using a voicemail service. You can choose a voicemail service that is online or that utilizes software you install onto a computer. When an incoming call is received that you cannot answer, the system transfers the call to the computer system and a message is recorded.
The computer system can then send a message to your email, in much the same way you likely wish to have messages sent from your answering machine to email. Different systems can send different types of messages, though it usually is simply an alert that notifies you that you have a voicemail message. You can then check your voicemail from a remote location, by dialing into the voicemail service and retrieving your message. There are a number of systems that allow you to utilize voicemail and email, often more easily than trying to send data from an answering machine to email, and some systems can include caller ID functions as well as the ability to transfer calls to a mobile phone.
AS FEATURED ON:
AS FEATURED ON:

Woman holding a disc