What are Disruptive Technologies?
Disruptive technologies are technological innovations which, as their name suggests, disrupt the status quo. They may displace existing technology, or introduce an entirely novel concept to society. The digital camera and the telephone are two examples of disruptive technologies. Developing and marketing such technologies requires skill and some financial backings, as consumers may initially be wary of such technologies before adopting them and generating income for the companies and people who developed them. It is not uncommon for companies to experience a brief fall in fortunes after the initial introduction of a disruptive technology.
The concept of disruptive technology was coined by Clayton M. Christensen in the 1995 book The Innovator's Dilemma. Such technologies surprise the market by generating a substantial improvement over existing technology, and this can be accomplished in a variety of ways. A disruptive technology may be cheaper than an existing technology, for example, or more basic in nature, attracting more potential users. When disruptive technologies expand the market by providing low cost, they are known as low-market disruptive technologies, while new-market technologies are entirely new innovations which replace existing ones.
The digital camera is an example of both a low-market and a new-market disruptive technology. By being new and relatively inexpensive, digital photography attracted many people to photography, expanding the total number of people using cameras. It also began to displace film and instant photography by providing photographers with an alternative which was cheaper and easier to handle than traditional film format photography.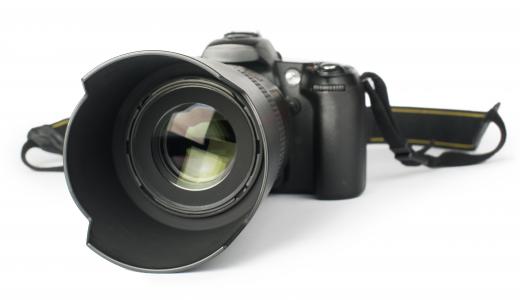 The telephone, on the other hand, was a new-market disruptive technology which created a means of communication where none had existed before. While people were initially reluctant to adopt the telephone, the technology eventually won numerous converts, and benefited from what is known as sustaining technology. Sustaining technology involves innovations which improve on existing products without replacing them; some examples of sustaining technologies for the telephone include caller identification, answering machines, and conference calling.
A classic example of low-market disruptive technology is the netbook, a stripped down version of the laptop which was designed to be cheap and highly portable so that it would appeal to consumers not currently using laptops. While netbooks have not replaced laptops, they have targeted a segment of the market which would otherwise have been inaccessible.
There's usually no way to tell when a disruptive technology is the wild card which will totally change the system. Development and investment in such technologies is therefore highly risky, as the effort may pay off, or it may fall spectacularly flat as people refuse to adopt the product. A clever innovator can think of disruptive technologies which will be effective, and present such technologies in a way which will promote investment, research, and development.
AS FEATURED ON:
AS FEATURED ON:

By: Edelweiss

Disruptive technologies are so innovative that they change the status quo.

By: Deyan Georgiev

Digital cameras are an example of a disruptive technology.

By: chungking

A computer system that allows a complex system, such as rail yards or power plants, to be controlled by a reduced staff is an example of disruptive technology.