What Are Electronic Maps?
Electronic maps are digitized representations of geographic areas. These tools can be used in everything from in-car navigation to the mapping of ethnographic data. Many are freely available to members of the public who can download and use them on a variety of devices, including in editing programs that allow them to make certain changes. Manufacturers of electronic maps and accessories may also permit crowdsourcing, where users submit data to exchange it with each other across a network.
The most basic form of electronic map is the raster map, which acts much like a scan of a traditional paper map. This provides all the same features, and the user may be able to zoom in and out. With each zoom, a map at the new scale is displayed for the benefit of the user. Some programs allow the user to draw routes and make notes on raster maps. These maps are not, however, interactive, and may have limited functionality for the benefit of the user.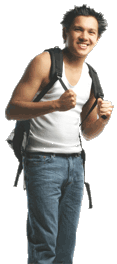 These are in direct contrast with vector maps, where the map contains layers of information that provide rich functionality for the user. For example, a street map may be aligned with global positioning satellites so it can interface with a navigation device. The user's position on the map can be pinpointed, and the device can give the user directions between two or more points. Vector maps may also connect with services like restaurant reviews, gas station locators, and other tools the user could find handy.
In research, electronic maps can be a valuable tool. Researchers can embed data directly into a map to generate a variety of charts. For example, people interested in income could create a regional map of different income levels. The information might cross-reference with age, gender, and other statistics to allow the researcher to manipulate it in a variety of ways. With each refresh, the electronic map could update to show the changes and provide a visual reference for topics under discussion.
People can also use electronic maps for activities like tracking weather patterns, altitude, climate conditions, and other environmental factors. In this case the map might tie into a database maintained by a government agency. Some electronic maps offer real-time updates like alerts when earthquakes occur within a given zone. This functionality can be useful for scientists as well as members of the public who might be planning trips or following natural events.
AS FEATURED ON:
AS FEATURED ON:

Man with a backpack