The term solvent inks refers to printer inks made using various kinds of solvents, also known as volatile organic compounds that are often oil-based liquids. These inks are primarily used for different types of commercial ink-jet printers, while office and personal ink-jet printers commonly use aqueous ink that is water-based. Unlike aqueous ink, solvent ink can be used to print directly on plastic, vinyl, and other non-absorbent materials. Solvent ink is most commonly used to print items such as signs and banners used outdoors and has to be highly resistant to damage and fading caused by weather, scratching and ultraviolet radiation. There are two main types of solvent inks: hard solvent inks which dry quickly and are very durable, and eco-solvent inks that dry more slowly and are somewhat less durable but also give off less hazardous fumes while drying.
Solvent ink is made with pigment, which provides the color; resin, which makes the color stick to the surface the ink is applied to; and a carrier fluid which keeps the pigment and resin in a liquid state until the ink is applied by an ink-jet printer. Different solvent inks use different kinds of solvents as carrier fluids. The choice of solvent determines if the ink is an eco-solvent ink or a hard ink. Once the ink has been applied by the printer, the carrier fluid evaporates in the drying process.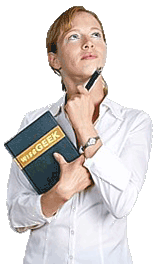 All types of solvent ink produce some fumes while drying, but eco-solvent ink produces less fumes. For this reason, eco-solvent ink generally does not require special ventilation in the printing area. However, ink-jet printers using eco-solvent ink usually require heaters to make the ink dry properly, something that is not needed for the hard solvent inks. This means that hard solvent ink can be used on many types of surfaces that are sensitive to heat. Hard solvent ink is generally considered the most durable for outdoor use, though the durability of eco-solvent inks is also quite high.
Water-based inks can be used for outdoor purposes, but they are much less durable than solvent inks and require special coatings in order to stick to materials such as vinyl and plastics. Solvent ink bonds to these types of materials much better than water-based ink, because solvent ink is a non-polar substance, just like the plastic or vinyl it is printed on. This shared chemical property is what makes solvent ink able to penetrate and adhere to these non-absorbent surfaces.
AS FEATURED ON:
AS FEATURED ON:

Woman holding a book