What Are the Differences between Primary and Secondary Storage?
The major differences between primary and secondary storage are in how the central processing unit (CPU) on a computer can access the storage and the way in which the storage is used. Primary storage typically refers to storage or memory directly connected to and accessed by a computer's CPU, and is typically volatile memory referred to as random access memory (RAM). Secondary storage, on the other hand, does not directly connect to a CPU and is non-volatile memory. Other differences between the two include the amount of data typically stored on such memory and the speed at which the data is processed.
While primary and secondary storage both refer to types of memory used with a computer, there are a number of differences between each storage type. Storage, in general, is used synonymously with the term "memory" and indicates hardware used to store data that is processed by the computer while it is in use. Both storage types are typically located within the tower or case of a computer, but primary storage usually takes the form of RAM that is directly installed onto a motherboard while secondary storage is often a hard disk drive connected to the motherboard by a cable.
One of the biggest differences between the two types of storage is how the CPU on a computer accesses it. Since RAM is installed onto the motherboard of a computer, the CPU is able to access data in primary storage directly. Secondary storage, on the hand, is accessed indirectly since a disk drive is typically connected to the motherboard through a cable. This also affects the speed at which data in primary and secondary storage can be accessed. Data on primary storage is accessed about a million times faster than data on secondary storage, though both processes usually take only fractions of a second.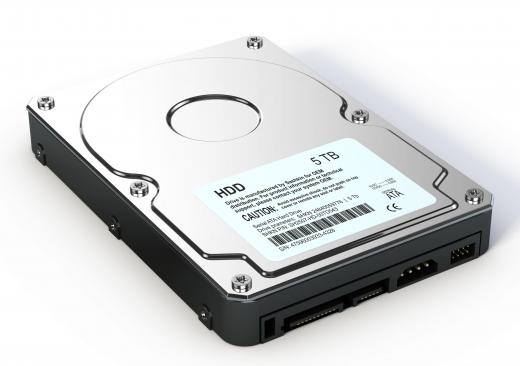 The two also provide different types of memory. RAM and other primary storage is typically volatile memory that can only retain data as long as there is power provided to the storage device. Secondary storage, on the other hand, uses non-volatile memory that is retained even when a computer is turned off, which is why secondary storage is used for storing data and primary storage is used for processing data.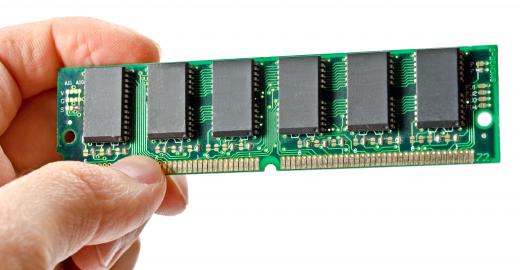 The exception to this, however, is that there is typically a form of non-volatile memory used as primary storage to store the basic input/output system (BIOS) for a computer, though this is only used when booting up a computer. Primary and secondary storage also typically provide differing amounts of storage space for data. Secondary storage is typically much larger than primary storage, which is important since it is designed to store more data than what is processed at any given time.
AS FEATURED ON:
AS FEATURED ON:

By: zayedbaloch

A USB drive, a type of secondary storage.

A hard disk drive, a form of secondary storage.

By: Sergey Dashkevich

RAM, a type of primary storage.

By: Aaron Parecki

A screenshot of a computer's BIOS, which is stored in primary memory.

By: Alysta

CDs might be used as a secondary source of data storage.