What Are the Different Types of Digital Menu Boards?
Different types of digital menu boards typically include different features or utilize a variety of layouts to achieve different tasks for a business. Many of these menus are simply used to display images and menus for customers, often allowing simple changes to be made to the information and images displayed by updating the software used with the menu. Other menus allow animations and other forms of media to be played on the menu, creating a more interesting menu that has a larger impact on customers. There are also some digital menu boards that utilize touch screens to create an interactive food ordering experience for customers at a restaurant.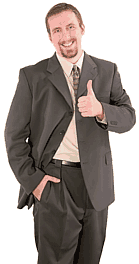 Digital menu boards are electronic devices that can be used to replace standard backlit menu displays, often used to provide customers at a restaurant or café with information about foods on the menu. These devices can be utilized and configured in a number of ways, allowing video advertisements and text about menu items and prices to be easily displayed together. Basic digital menu boards are often designed to be used simply as displays that show an image of foods available and text that provides information about those items. These displays can be easier to use and update than physical displays, since software can be changed to alter the images or text used for the menu.
More elaborate digital menu boards are also available from a number of different companies. These boards often allow businesses to use menus as digital media platforms, as well as displays for information about various food items. Video and audio files can be shown and played through these displays, often with multiple screens, so that advertisements can be played while customers are also looking at their ordering options. These types of digital menu boards can be especially useful for attracting customers in high traffic areas near a restaurant, such as for eateries located in shopping malls or the concession stand of a movie theater.
There are also digital menu boards that can be used to create more interactive ordering and menu options for customers. These boards use touch sensitive screens, allowing a single format to display information about food for customers, while also allowing those customers to interact with the menu in different ways. This can be as simple as letting customers at a restaurant see more information about a dish by touching its image, or even creating a system through which customers can order their food by pressing buttons on digital menu boards present at each table.