What are the Different Types of Sniffer Software?
There are a few different types of sniffer software. These include packet sniffers, transmission control protocol/internet protocol (TCP/IP) sniffers, and port sniffers. Packet sniffer software will generally include additional features and can be used to analyze packets, evaluate and monitor network traffic, and to troubleshoot the network. The kind of software used is determined by the kind of data that needs to be monitored or captured.
Packet sniffer software, or a protocol analyzer, is designed to monitor, evaluate and intercept the traffic on a network. Data is formatted into units known as "packets," and packet sniffers capture these packets as they make their way across the network. Data packets are sorted into various types, and the type of data packet is determined by the way it is distributed through the network.
IP sniffers are a type of sniffer software that enable the user to ping an IP address and to find out which country the IP address belongs to. Some IP sniffers can convert between IP addresses and domain or host names and will reveal the relevant information on both.
Port scanner or port sniffer software is designed to check a server or host for any open ports. This type of software is often used by network administrators to verify that the network is secure and functioning properly, but it can also be used by hackers to compromise the security of the network.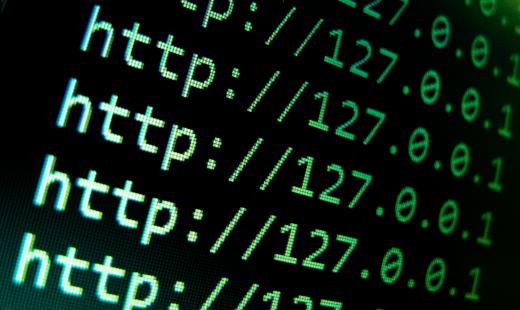 The TCP/IP packet is one of the more common data packets. It contains a header and a data section with information on its origin as well as its destination. The packet's content is stored in the data section. By analyzing these packets with sniffer software it is possible to discover what kind of data is transferred within the network and who is communicating with whom. Some packet sniffer software have extensive features and,depending on how comprehensive the package is, the entire network or just a part of it can be monitored.
Intercepting a certain number of packets can help collect data to show which processes have the greatest or the least amount of traffic. It is also an easy way to determine the number of messages sent via the network. This information is important when deciding to expand or decrease a network's bandwidth.
Sniffer software can also detect problems within the network and can be used for troubleshooting purposes. The software can determine whether a computer's network adapter functions properly and receives data, or if excessive amounts of data are being sent from a specific port.
AS FEATURED ON:
AS FEATURED ON:

By: lexan

Packet sniffers can monitor all of the traffic that passes through a router.

By: iinspiration

IP sniffers can determine the country of origin of an IP address.

By: Subbotina Anna

Motives behind network sniffing may include a malicious attack against a network or individual.