What are the Different Types of UHF Transmitter?
A UHF transmitter sends radio communication signals to a remote receiver. The signal often travels along with a carrier frequency, which is picked up by the receiving unit's antenna. These transmitters can be made very small, sometimes possessing built-in microphones, antennas, and batteries. They are packaged in a wide variety of ways, such as handheld remotes, cable-connected units, or plugs; they also come as common items like key chains or pagers. This allows some wireless transmitters to be used in numerous applications: as a remote key control, a surveillance listening bug, or wireless microphone for a public address (PA) system.
The UHF portion of the electromagnetic spectrum contains the band used by the Family Radio Service (FRS) and General Mobile Radio Service (GMRS). FRS bands use frequency modulation (FM) and suffer less interference than other public bands. Most types of UHF transmitter operate better with clear line-of-sight transmission, that is, unobstructed by buildings and trees. These devices can also record voice in a digital format for memory transfer to a computer. They can function in car entry systems, alarm and remote door systems, and security devices.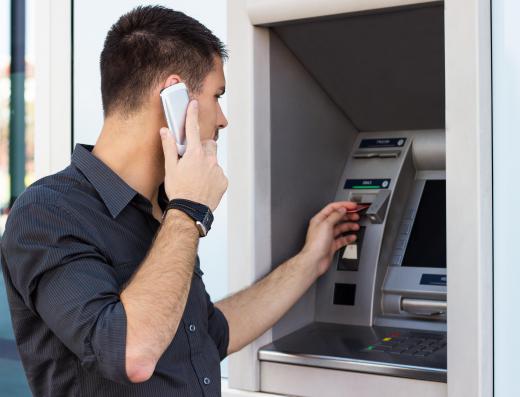 Maximum distance or range of a UHF transmitter is directly proportional to its power output. In some devices, the small portable transmitter may use a soft antenna, while the receiving unit uses a fixed antenna, often covered in rubber. A soft antenna is sometimes worn on the body as an inductive loop. The transmitter generates a frequency alternating current, which emits as radio waves from the antenna. This process also occurs in cell phones, garage door openers, and two-way radios.
Most typical UHF transmitter devices generate radio waves for the purpose of voice or signal communication. Units can work together with little interference, such as in microphones for wireless karaoke systems. Professional surveillance devices are capable of transmitting clear voice signals inside buildings hundreds of meters; outside, the range may extend to thousands of meters. Units can even be concealed inside pens or ear canals. Others coupled with telephones may require no internal battery power.
Their communications electronics usually rely on crystal technology that maintains their output at a specific frequency, sometimes over multiple channels. UHF transmitter signals can come in clear, depending on wattage, range, and environs. They may serve as wireless telephone transmitters, or they can pick up conversations and ambient sounds directly. Devices can feature small sizes and light weight, good reception, and long standby times. Products are often packaged with larger receiver units, jacks, and accessories.
AS FEATURED ON:
AS FEATURED ON:

By: sanjagrujic

Cell phones work when a transmitter generates a frequency alternating current, which emits as radio waves from the antenna.

By: fusolino

Cell phone towers often have separate receivers and transmitters to handle UHF and VHF frequencies.