What are the Legal Requirements for Freeware?
Everyone loves to get something for free, but it's important to realize that freeware does have certain legal requirements. When discussing copyright laws in relation to software, you must first understand the various software classifications. A program can be freeware, shareware, commercial software, or public domain.
Freeware is freely distributed to interested users for an unlimited time. Shareware is temporarily given to the user free of charge, but he/she must pay for the product in order to continuing using it after the designated trial period. Commercial software is generally purchased from a computer store, software publisher, or some other type of retailer. A program becomes public domain software if the copyright holder has expressly relinquished his/her rights to the product.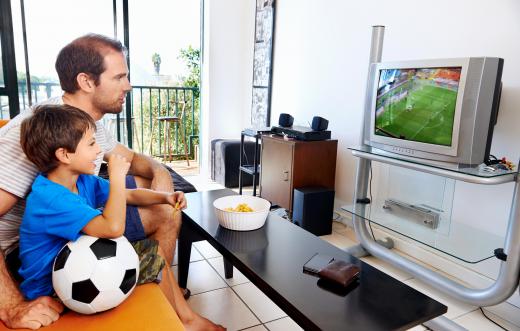 Freeware is available for download on a variety of websites. Some of the most popular programs are computer games, fonts, and screensavers, but you can also find freeware that is intended to help you organize your schedule, back up or restore important files, edit digital images, or add extra functionality to your word processing program.
Before you can download freeware, you'll generally be asked if you agree to the program's terms of use. If you give your approval and proceed to download the software, you are legally obligated to follow the software license agreement. Typically, the license agreement will specify that it is for personal use, individual use, non-commercial use, academic use, non-profit use, commercial use, or a combination of uses.
Once you've downloaded your freeware, you can make copies of the program to use for your own archival purposes. You can also make copies for friends, family, classmates, or business associates as long as you don't profit from the distribution.
One of the most common reasons that programmers distribute their creations as freeware is to encourage the development of new ideas. Therefore, when you download a freeware program, you are allowed to make new programs based on the original code as long as you don't try to make a profit from your activities. For example, you can distribute your derivative works as freeware through your personal blog or website. However, you are not legally allowed to take a freeware program that you have modified and then sell it to others as commercial software.
Unlike commercially-distributed software, the license for a freeware program allows decompiling and reverse engineering of the program without the explicit written permission of the copyright holder. This makes freeware a useful educational tool for computer science students interested in learning how to make their own programs.
AS FEATURED ON:
AS FEATURED ON:

By: Warren Goldswain

Freeware, which can include video games and other computer software, is offered without cost and can be used for an unlimited amount of time.