What are Wireless Earbuds?
As the name suggests, wireless earbuds are headsets that can function without being directly connected to the base station by wires. They work by using transmitters to deliver sound wirelessly to the earbuds. As of 2010, the two popular ways of transmitting data are via Bluetooth&reg and Kleer&reg technologies.
A common problem for gadget owners is finding their earbuds in a mess of tangled wires. The prevalence of gadgets like mp3 players, cellphones and portable gaming systems has increased the frequency with which this occurs. Wireless earbuds spare the listener from this scenario by removing the wires that cause it.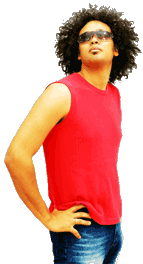 Wireless earbuds provide comfort by allowing the user to move without accidentally pulling the wires or getting them caught in something. They are particularly useful when doing physical activities, such as running or working outdoors, because there are no cords to interfere with movement. The transmitters generally have a range of several feet, which lets the user dock and listen to the gadget while he or she moves around, engaged in activities such as household chores.
Unlike wireless headphones, which are held in place by a headband, wireless earbuds use earpieces to make sure the devices stay in the user's ears. The earpieces normally have an attachment that prevents them from falling off. Separate earbuds usually both have a receiver while a single unit design commonly has the receiver integrated into the headset. Ergonomically designed, ear-canal earbuds are also available for better noise reduction and sound isolation.
More phone and music accessories are utilizing Bluetooth® for wireless data transmission, which has resulted in Bluetooth® enabled earbud headphones becoming fairly inexpensive. The transmitter is usually built into the device as well, and wireless earbuds can double as a phone headset, eliminating the need to shuffle headsets.
Audiophiles might prefer the high-end Kleer® wireless earbuds because of several features. Kleer® has a relatively better audio quality compared to other wireless transmitters. It also has a longer range and uses less energy. There are however, several drawbacks. High-end wireless earbuds can cost up to several hundred US dollars. In addition, they commonly require additional purchase of a transmitter.
When buying wireless earbuds, consider the gadget with which they will be used. Wireless earbuds are commonly bought as a stereo and iPod® accessory. Check whether the transmitter is compatible with the earbuds. In cases where there is no integrated transmitter, the owner will be required to purchase one. Listeners should remember to make sure that the earbuds fit perfectly, for a better listening experience.
AS FEATURED ON:
AS FEATURED ON:

Man with hands on his hips