What do I do if I Have Digital TV Problems?
Digital TV is now the prevalent form of television broadcasting offered, thanks to thousands of satellites bouncing digital signals all around the globe. While it's a vast improvement over the television broadcasting systems of the past, digital TV is not without its own unique problems when it comes to getting a good signal and a clear picture. There are several things that can be done to cope with digital TV problems.
When your digital television gets no picture display at all, often referred to as the "cliff effect," that can mean that the television antennae is not strong enough to receive the digital signal for the region you happen to live in. Unlike the older style analog antennas, you won't get the "snowy" picture or partial sound with digital television – you are either in a peak reception area or in an area that get little to no reception without the right equipment. Installing a digital TV antenna with a wider range capability will often alleviate this problem.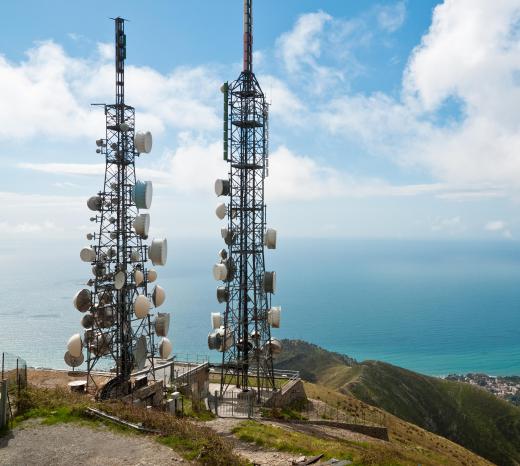 Another common digital TV problem includes intermittent image drop out, or a blue screen in between good reception. This can be caused by not installing the digital television antennae pointing towards a local digital television broadcasting tower to capture the best signal. Problems like this can also be corrected by making sure that all digital TV boxes and cables are connected properly to the back of the television itself. You may also find that getting a paid digital TV satellite service will reduce digital TV problems of this nature.
When experiencing digital television problems, consider if the issue is related to the surrounding area in which you live. Even if you live near a digital television broadcasting tower or center, your television's reception may be limited by an urban landscape created by many buildings, trees or other forms of radio towers that are setting up a signal obstruction. To correct issues of this nature, install an extension to the pole of your digital television antennae to increase the height.
One of the best approaches when experiencing digital TV problems is to contact a live digital television support service or read help topics online such as the one offered by the United States government for up to date helpful advice. There are many resources for new users of digital television boxes and cable equipment to find the answers to the most frequent digital TV problems experienced by consumers.
AS FEATURED ON:
AS FEATURED ON:

By: itestro

Installing a digital television antennae that isn't pointing towards a television broadcasting tower may cause intermittent image drop outs.

By: WavebreakMediaMicro

Contacting a live digital television support service representative may help resolve digital television problems.

By: yuriy

Communications satellites have made digital television the most prevalent broadcast type.

By: Selecstock

Digital TV antennas often have wider range capabilities.