802.11n is a newer standard of WiFi LAN, or wireless local area network technology, subsequent to standards 802.11a, 802.11b and 802.11g. Its proper name is IEEE 802.11n, as it is a protocol developed by the international non-profit Institute of Electrical and Electronics Engineers. The number "11" indicates the IEEE working group assigned to 802 standards, and the "n" refers to a special task group within this body, known as TGn.
The IEEE 802.11n standard is scheduled to be reviewed by TGn in November 2005 and should debut in the marketplace sometime in mid-2006. It will reportedly offer quadruple the data transfer rates of the current fastest WiFi technology. It will also operate on the 2.4 gigahertz (GHz) band, like 802.11b and 802.11g. This frequency does not require line-of-sight availability like 802.11a, which works in the regulated 5 GHz band.
To get an actual idea of the speeds expected in megabits per second (mbps), see the table below which compares the different 802.11 standards:
| | | |
| --- | --- | --- |
| 802.11b | 2.4 GHz | 5-11 mbps |
| 802.11g | 2.4 GHz | 25-54 mbps |
| 802.11a | 5.0 GHz | 25-54 mbps |
| 802.11n | 2.4 GHz | 100-200+ mbps |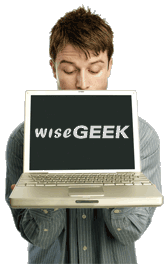 IEEE expects a smooth transition to the 802.11n standard with backward compatibility built into new equipment, allowing consumers and businesses to upgrade network equipment gradually. The faster speeds will allow more robust applications to be effectively run over public hotspots and private LANs, and greater range is also projected.
Like previous advanced WiFi standards, 802.11n will utilize multiple receivers and transmitters, a technology known as MIMO (multiple-input multiple-output). This allows parallel streams of data transmissions, or spatial multiplexing. The 802.11n standard will also incorporate OFDM, or orthogonal frequency-division multiplexing. OFDM splits signal frequencies up into several modulated channels for increased throughput. Aside from private and commercial LANs, 802.11n is expected to support an array of personal electronics including handheld devices.
AS FEATURED ON:
AS FEATURED ON:

Man holding computer