What Is a Bathroom Shaver Socket?
A bathroom shaver socket is a specialized electrical socket designed for safe use of electrical shavers in the bathroom. This socket design is most commonly seen in the United Kingdom and some parts of Europe, and has been largely replaced by the ground fault circuit interrupter (GFCI) socket. It is possible to use these types of sockets for replacement of old sockets or installation in a new bathroom design, but usually a GFCI socket is more appropriate. The newer socket style may also be required under the building code.
The bathroom shaver socket is mounted in an isolation transformer that cuts it off from the rest of the electrical system. This limits the risk of electrical shock, a concern in the bathroom where lots of water can be present. In addition, the current is very low. It will power a shaver or electric toothbrush, but not an item like a heater or a hair dryer. The circuit will shut down if it gets too hot, thus keeping the user as safe as possible.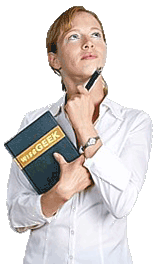 Often a bathroom shaver socket is mounted up high and may be behind a hidden panel. There may be a small plaque indicating that it should only be used with bathroom shavers. While it may be possible to plug in other devices, this is not a good idea, because they can overload the circuit. For travelers with shavers that use a different plug configuration, a converter can be used. Some bathroom shaver sockets also offer different voltages in a two or three socket array to eliminate the need for a voltage converter while traveling.
With a GFCI socket, the circuit automatically shuts down in the presence of a ground fault, like a situation where someone drops a hair dryer into the sink. This circuit can be used with any kind of electrical device and has fewer limitations than a bathroom shaver circuit. Many electrical codes now require the use of such circuits in wet environments like kitchens and bathrooms for safety. People can use any electrical devices they like with the circuit, and the risk of shock is very low.
In a situation where old circuits need replacement or an electrician develops a wiring plan for a new bathroom, homeowners can discuss the possibility of using a bathroom shaver socket. The GFCI circuit is usually preferable and sometimes necessary.
AS FEATURED ON:
AS FEATURED ON:

Woman holding a book