A boombox is a portable stereo system that is capable of playing AM/FM radio stations, cassette tapes, CDs, and other types of recorded music, including mp3s. Other names for the boombox include the ghetto blaster and the jambox, and an alternative spelling is simply the boom box. These types of music players are known for their portability and are usually powered by batteries or they can be plugged into an electrical outlet.
Electronics companies first introduced the boombox in the late 1970s. The popularity of the boombox in mainstream culture was cemented in the 1980s with its use in music videos, especially in hip-hop and rap videos. It was during this era that the design of boomboxes revolved around producing the largest and flashiest music player, which could also produce a loud and clean sound. As time passed and with the growing popularity of CDs, the size of the boombox became smaller while the sound became even louder and crisper due to advances in technology.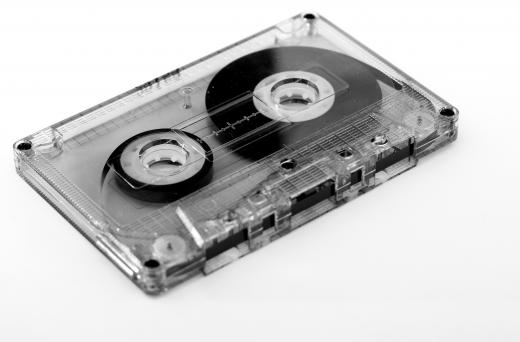 The looks of the boombox have also changed over time. The stereotypical 1980s stereo was silver and rectangular with black, usually detachable, speakers on either side. These original boomboxes also usually feature dual cassette decks for the purpose of dubbing music. Over time to the present day, the boombox has become much more stylish, and is available in a wide array of shapes and colors.
Today, the boombox remains to be one of the most popular electronic devices, and makers of portable music players are focusing on more modern technologies for the device. For example, there are many boomboxes that now have the capability to dock with portable mp3 players, some with USB connections for direct connection to a computer, and others that are designed to receive satellite radio stations. With all of the different mediums for music that are available today, the boombox can come with a wide range of features, inputs and outputs to accommodate practically any musical format.
AS FEATURED ON:
AS FEATURED ON:

By: Radoslaw Maciejewski

Boomboxes usually feature a cassette player.

By: jamdesign

Boomboxes usually include CD players.

By: lionel VALENTI

Many boomboxes today provide docking stations for MP3 players.

By: Sofokle

Boomboxes have built-in tape decks.

By: Stepan Bormotov

Boomboxes were a popular way to listen to music until the late 1990s.