A bus coupler is a device meant to help users switch between two or more computer buses on the fly. Unlike other bus switching methods, in which the computers must be shut off to avoid electrical problems, a bus coupler allows users to change buses without going through this process. There are two main types of bus couplers, in-line and box; while each can be used in most systems, all are meant for slightly different applications. This device is useful for networks, or computers with multiple buses, because users sometimes will need different buses for processing certain problems or functions.
The primary task of a bus coupler is to help users switch between different buses on a network. This task normally takes a relatively long time, because the power has to be turned off, the other bus has to be confirmed as safe, the computer has to start back up and the buses have to power up. With a coupler, this switch is made within seconds, without having to go through all the other steps.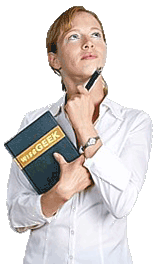 When a bus coupler is used, it also makes bus switching safer. If the bus is improperly switched, even if users go through the longer process, then there is a chance that an arc will be made and the resulting electricity can damage the systems or injure users. A coupler is able to balance this, and the bus switch occurs without any change in power.
Bus couplers come in two builds: in-line and box. Both bus coupler types are similarly connected to buses, and they can be used with most systems. The difference is that the box type tends to be heavier and bigger, but make it simpler to find problems with the electricity; in-line couplers are lighter but tend to offer fewer connections and cannot withstand much force without breaking. Unless weight or size is an issue, there should be no problems using one coupler in place of another.
Aside from making bus switching safer, a bus coupler helps users function quickly with networks. One bus system usually will have different hardware configurations that make it better for one function over another, and being able to switch between different configurations quickly can help increase processing time. Networks normally will only need this device or computers set up with several bus configurations, because consumer computers commonly have just one bus configuration, making this device useless with them.
AS FEATURED ON:
AS FEATURED ON:

Woman holding a book