A CD magazine, also referred to as a CD cartridge, is a small box with internally stacked CD trays or "pages" of trays. Each tray can be swiveled outward from the box to accept a CD, then returned to its original position. Once filled, the magazine slides into a CD changer or multi-disc player. This device is most often used in mobile (automobile) CD changers.
Each magazine is proprietary, meaning that it can only be used with the same manufacturer's equipment. The CD magazine must also be made to hold the number of discs that the changer can accommodate. The most common models require either the 6-disc or 12-disc cartridge, though some models use one that holds 8 or 10 discs.
Before the CD changer was invented, switching CDs was a continual hassle. It was common for music enthusiasts to end up with stacks of CDs lying around without the protection of their jewel cases. This holds even truer in the car, where carefully replacing a CD in its case means taking eyes off the road for too long. Instead, CDs get tossed around, often becoming scratched or dirty on their way to becoming completely disorganized.
A CD magazine not only makes switching CDs easier, it also protects and can organize CDs. Many people prefer to buy several magazines to permanently store their music in them, categorizing each to build a library. The Beatles' Abbey Road, for instance, might remain in cartridge #5, disc #2. The magazine might be loaded by artist, era, or genre, and stored for future use. In essence, it becomes a 6, 8, 10 or 12-disc monster compilation.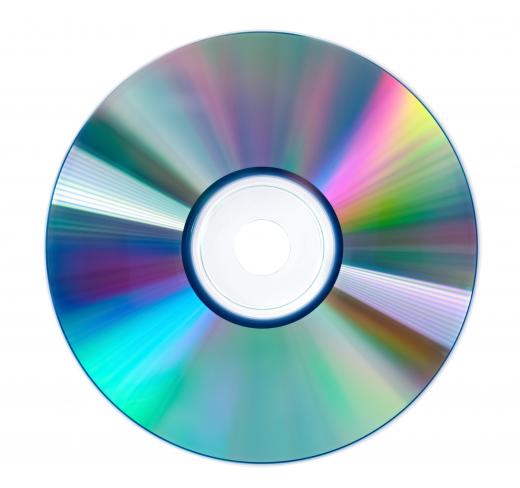 When in-home multi-disc CD players were introduced to consumers in the 1980s, they originally used CD magazines. Soon, the popular design switched to a large, rotating carousel tray. Most modern home CD players use the multi-disc tray, though some companies still use cartridges to allow consumers to share magazines between the home and car.
AS FEATURED ON:
AS FEATURED ON:

By: StockPhotosArt

Prior to CD changers, discs were often left out, stacked outside the protections of their jewel case.

By: dlrz4114

CD magazines are filled with CDs and inserted into a CD changer or multi-disc player.

By: Mariusz Blach

CD magazines protect multiple compact discs and also load them into the player mechanism.