What is a Computer Warranty?
A computer warranty typically comes with a new system, is provided by the manufacturer, and covers the cost of certain repairs for a predetermined period of time. Warranty details vary between manufacturers and can also differ between models provided by the same manufacturer. In some cases, customers spring for an extended computer warranty, provided either by the manufacturer or by a third party at additional cost. The extended warranty might mirror the manufacturer's warranty or have its own proprietary terms and conditions.
The standard manufacturer computer warranty that typically comes with new systems is good for one year, though duration can vary from as little as a few months to two or more years. Warranties usually apply to the original purchaser only. If the system is sold within the covered period, the warranty itself will not be transferable.
Terms and conditions of a computer warranty should be carefully reviewed before deciding on a model. If a computer is not guaranteed for at least one year, it's fair to assume the manufacturer does not expect the system to last. There are exceptions, however, such as when a retailer gets a system returned simply because the customer changed his or her mind. If the product was opened, the merchandise must be sold as an "open-box" item at a discount. In some cases, these products are only guaranteed for a few months by the retailer itself, and in other cases the retailer will indicate that the manufacturer's warranty still applies.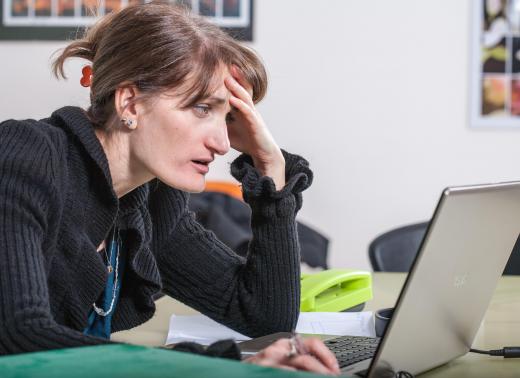 A standard computer warranty typically covers the cost of defective parts and related labor. Common exceptions include damage caused by misuse, abuse, theft, accidents such as dropping or spilling, or repairs done by unauthorized persons. This can present problems for computer-literate owners who might pop open a case to upgrade a card or to blow out fan dust. Such actions can potentially void the warranty.
Some warranty conditions stipulate that the computer be repaired at an authorized repair center. If one is not within driving distance, it will have to be shipped. In addition to adding turnaround time, shipping charges might fall to the owner. A system that can be repaired locally by an authorized service center may save the owner money in the long run.
An extended computer warranty might retain the same terms and conditions of the manufacturer's warranty, but prolong its effective period. This option is sometimes offered by the manufacturer at the time of the original sale as an add-on value. For those who don't have the time or interest to repair or upgrade their computers after the original warranty expires, an extended warranty can be worth the cost if the service is convenient and reasonably priced with excellent terms and conditions. Some credit card companies also automatically extend any manufacturer's warranty when the product is purchased with the credit card.
Alternately, many computer retailers have in-house repair service departments that offer extended warranties to kick in after the manufacturer's warranty expires. The terms and conditions might be quite different from the original warranty, so a careful review is recommended. Optionally, an extended warranty may not be necessary if the owner prefers to use repair services as needed. If the problem is minor, such as spyware slowing the system, repair costs are nominal. When a more significant repair is required, the cost might still be less or comparable to having purchased a warranty.
Professional reviews and customer reviews are helpful in determining systems that have generally proven to be reliable, though exceptions occur even under the best of conditions. Technology changes quickly, and the fact that a system that serves well today might be lacking two years from now will impact the decision to purchase an extended warranty.
AS FEATURED ON:
AS FEATURED ON:

By: WavebreakMediaMicro

A computer warranty can be invalidated if an unauthorized person attempts to repair the computer.

By: roberto lunerti

If a computer is not guaranteed for at least one year, it is likely that the manufacturer does not expect for the system to last.