What is a Digital Printer?
A digital printer is a type of printing device that uses specialized techniques specifically designed for digital methods of reproducing files. Ink jet, laser, and print on demand are all common types of digital printers. The benefits of the digital method of printing are that there is less waste produced, less use of chemicals and a higher quality output.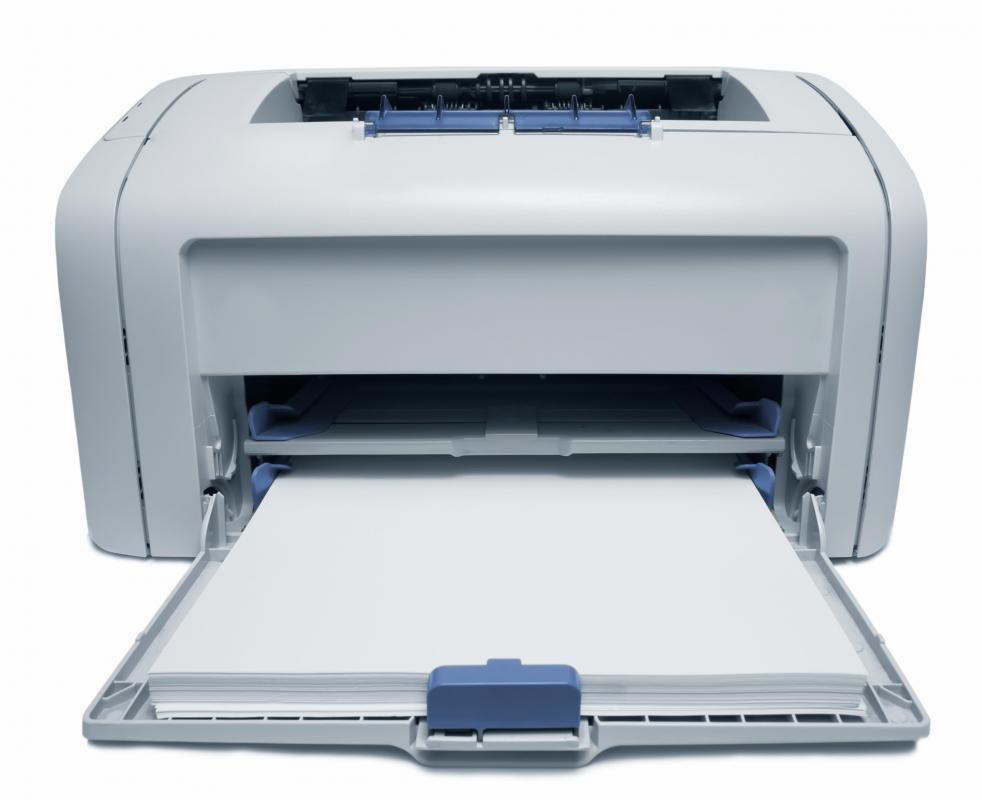 Digital printing describes the specific manner in which text files, graphics or other images are transferred to a printing device. Digital printing describes the process; the digital printer acts as the device that is used to output the information once it has been transferred from a computer. Digital printing is different from copying in that it produces an original version of data, not a copy of it. With copying, each time a copy is made, the quality of the file is reduced.
Technically speaking, a digital printer works by decoding the digitized code of the document that has been sent to the printer. The digital printer uses the code provided by the computer to reproduce the file. This digital code is referred to as a binary code, which is a type of numbering scheme used as an encoding and decoding system for data. A binary code only uses two digits, a 1 or a 0, to encode all types of computer files. This complex numbering scheme is how the digital information is stored, understood and reproduced.
There is a common misconception that all printers are basically the same if the quality of the output is similar. Digital printing offers a higher quality of printing that goes far beyond that of traditional printing and copying methods. With a digital ink jet printer, the ink does not go right through the paper, but rather sits on the surface of the paper. Less ink is used because of the way the digital technology works to precisely transfer the data to the paper. This enhances cost effectiveness and overall quality of the digital document.
Digital printers, by design, take less time to set up and can produce large quantities of copies with little mess or excessive waste of ink, toner, and paper. Digital printers are a good choice for those who require higher than average output on a low budget. They are becoming more and more common because they offer professional quality printed documents at economical prices. Digitally printed versions of documents are also said to last longer when compared to traditional forms of ink printers. Digital prints fade much less quickly than other forms of prints, which enhances not only the quality but the integrity of the data.