What is a Document Scanner?
A document scanner is a machine that can copy a physical item and transfer an image of it to a computer. There are several types of these machines, including flatbed scanners and sheet-fed scanners. Using such a machine generally requires special software. In most cases, a document scanner is designed specifically to copy images or text on paper.
A document scanner can be a stand alone machine, or it may be part of a larger, multifunction device. These machines allow a document to be copied digitally, and an image of the document to be viewed on a computer. Some of the main parts of a scanner are the glass plate, the scan head, and the cover.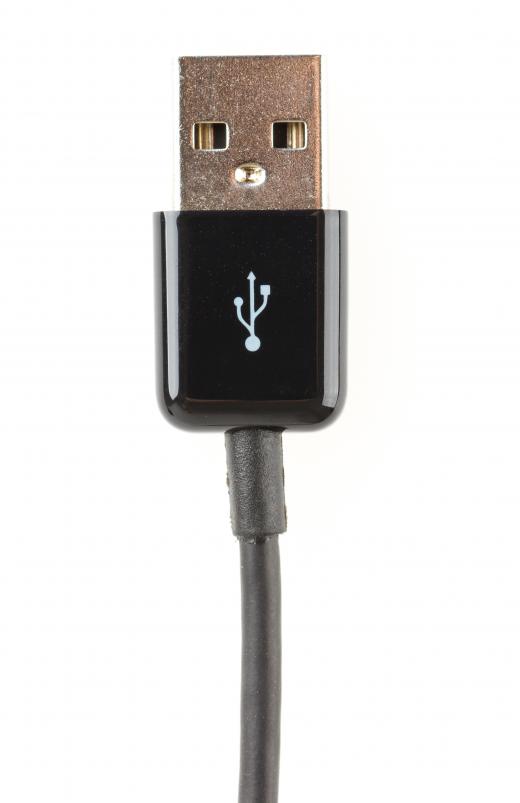 On a flatbed scanner, the cover is lifted and the document is placed faced down on the glass plate. Once the cover is closed and the machine is started, the scan head traces the document from one end to the other. The results are then sent from the document scanner to a computer. If a computer is not available, many of these machines have memories that can store the copied information.
A flatbed scanner is generally designed for images and text. It is possible, however, to scan an object with the device. This can be done by simply placing an item on the glass plate. It should be noted, however, that only the part of the image that comes into contact with the glass plate is likely to be copied. In some cases, a flatbed scanner may include a sheet feeder, which automatically passes documents through the scanner without the need to open the device and position each page individually.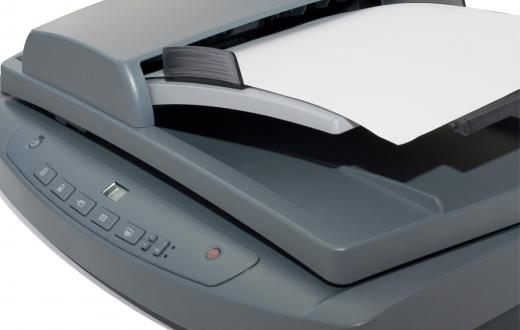 A sheet-fed scanner does not have a cover or a glass plate. In most cases, the user feeds the document that needs to be copied into a slot or sheet feeder in the machine. The document is usually moved through the machine automatically. As it moves, the data that is on the document is copied by a scan head and the original document is ejected.
In some cases, a scanner is one component of a larger machine. For example, there are combination machines that include a scanner in addition to a fax machine, photo copier, and printer. Before any type of scanner will function with a computer, it is usually necessary to load certain software onto the computer. Once this is done, the machine can often be controlled using the computer.
Most scanners are connected to the computer by way of a cord that connects to an available port, often a USB port. It may be possible to network a document scanner so that it can function with multiple computers without it being directly connected to each one. The document scanner will also usually have a power supply cord. This power cord is often detachable, which allows it to be interchanged if the machine needs to be used in countries with differing electrical systems.
AS FEATURED ON:
AS FEATURED ON:

By: michaklootwijk

Many document scanners can be linked to a computer with a USB cord.

By: pixelrobot

Some people or businesses may want to scan physical documents into their computers.

By: Konstantin Shevtsov

A flatbed scanner is designed for images and text, although they can sometimes scan an object.

By: bertys30

Flatbed scanners may be featured on some some copy machines.