What Is a Hard Disk Circuit Board?
A hard disk circuit board is a board that controls many aspects of a hard disk, and it is made specifically for each hard disk. This board's specificity means each one will have certain firmware that uniquely suits it for that disk, though many hard disks may use the same firmware. This circuit board is responsible for controlling power, ensuring that the hard disk is running and that it has enough energy to save data. Another way this controls the hard disk is by telling the hard disk how to move the spindle and what platter to use. Each circuit board is different, so people should be cautious when buying a new board.
Firmware, or permanent programming, is added to a hard disk circuit board to control the related hard disk. This firmware is responsible for telling the circuit board what to do, so it properly commands the hard disk. There are many types of hard disk firmware dependent on brand, programming type and version number. Each firmware is different, and mixing firmware can be dangerous for the hard disk and the computer as a whole.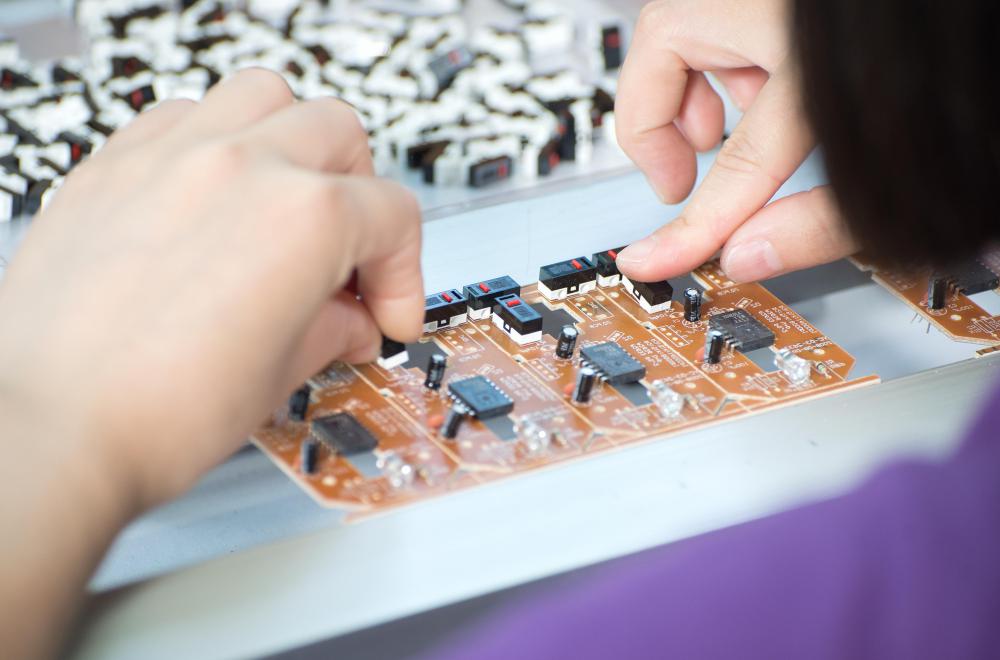 One way the hard disk circuit board controls the hard disk is through power. The hard disk needs a certain amount of power to be active, and the amount of power may fluctuate as the hard disk is taxed by saving large amounts of data. At the same time, the circuit board should do its best to ensure the hard disk does not get too much power, which can be detrimental and may cause the hard disk to stop working.
When a hard disk is running, there is a spindle that spins disc-like platters that store memory. Without proper rotational speed, the hard disk may lose or improperly save memory. Another function of the hard disk circuit board is to ensure the rotational speed is correct to prevent this issue.
There are many hard disk circuit board units for sale, but people should be wary when buying new boards. If the firmware is incorrect, if the board has different components and component positioning, or if the board has different commands, then it can destroy the hard disk. For example, if the new board supports high-power hard disks with fast rotational speed, but the hard disk in the computer uses a slower speed and less power, then this has a high chance of overloading the present hard disk.