What is a Home Network Server?
A home network server is a computer installed in a private residence that provides services to other devices inside or outside of the household through a home network. It is typically connected to a LAN, the Internet, or both. The services it provides may include file and print serving, media serving, web caching, and even web serving. A home network server can also provide data backup services, depending on specifications of the operating system software.
In the typical home networking environment, a home network server is often deployed to authenticate users and computers. Instead of logging on to their desktops, users simply log on to the server, which provides them with potential access to resources across the entire network. In a nutshell, it transfers these resources from all networked computers to a centralized server, where they can be accessed by every users based on the privileges assigned to them.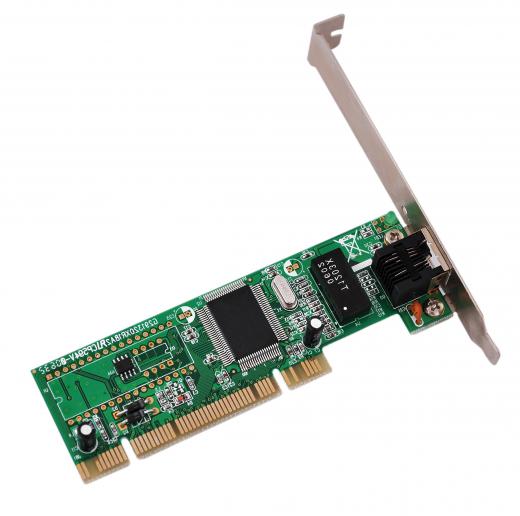 A home network server is capable of running a wide variety of operating systems. Home-based business owners and computing enthusiasts can generally choose whatever platform is preferred, whether it is Microsoft Windows, Mac OS X, Linux, Unix, or Solaris. Many home server computers come equipped with Windows Home Server pre-installed on the hardware.
Home network servers range in complexity depending on the experience of the system administrator. For example, someone well-versed in IT would have an easier time managing the server through command shell than a user with basic computing skills. These servers can also be managed graphically by remote desktop systems and interfaces such as RDP and Webmin. Windows Home Server is a package with a consumer-orientated graphical interface that simplifies navigation and administration.
Many people use a home network server to serve multimedia content to other computers and home network hardware in the household. Windows Home Server leverages its built-in Windows Media Connect feature to enable media streaming to media receivers powered by digital living network appliances (DLNA), such as the Xbox 360™. Apple's Macintosh server offers iTunes®, Elgato EyeConnect, and PS3 Media Server™. A Linux® home network server supports a number of all-in-one, open-source solutions that enable media serving.
Enterprise-class hardware or significant computing power is generally not required to run a home network server. This is because the average home network only consists of a small number of computers. The major requirements for such a system are a capable network interface card and uninterruptible power supply to prevent data corruption in the event of an outage.
AS FEATURED ON:
AS FEATURED ON:

A network interface card, which is used to connect to a home network.