A jack socket is a fixed electrical connector with one or more receptacles for a movable plug, also known as a jack plug. Connecting the plug to the socket allows a user to complete an electrical connection for the purpose of conducting sound, powering a device, or performing other activities. The jack socket is known by a variety of names, including receptacle, plug, or female connector, depending on the type of system and how it is used.
The key distinguishing feature of the jack socket is usually its fixed nature. It is the connector that is mounted into the system itself to receive a connector that is movable. For example, computer users may have some jack sockets on the side of their computer for headphones, microphones, and so forth. Likewise, sockets in the walls allow people to plug in electrical equipment. Each socket is designed to work with a specific kind of connector.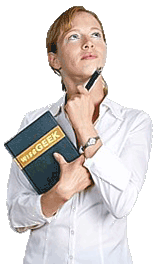 Many nations have a standardized code for sockets and connectors to make it easier for companies to design universal equipment and supplies. Electrical outlets and their corresponding plugs have fixed designs in given nations or regions. Users never have to wonder if they will be able to plug a toaster in, for example, because as long as they buy the toaster in their home region, the plug will fit the jack socket at home. Likewise with audio and recording equipment, where industry standards enable musicians to travel comfortably with their gear and swap out equipment as necessary.
The jack socket, acting as the fixed connector, is anchored in place with screws and connects to wiring in the rest of the system. Wiring a jack socket requires access to the interior of the system to make the necessary connections and check them for integrity. For both wiring and repairs, it is important to power the system down first to prevent electrical shocks and damage to the components.
Sometimes, both the jack and the plug are movable. Extension cords, for instance, have a socket on one end and a plug on the other. It is possible to run several together. This can also be seen with audio wiring for concert venues and similar environments where participants in events may need cables of varying lengths. In this case, the jack socket is not fixed, but it is still designed to accommodate a plug, rather than acting as a male connector to plug into a different socket.
AS FEATURED ON:
AS FEATURED ON:

Woman holding a book