What is a Kiosk Terminal?
A kiosk terminal is an independent, free-standing, self-service device that is used to provide a service or sell merchandise to customers. Kiosks are usually located in common areas, such as retail stores, shopping malls, banks, and many other public locations. They provide convenience to customers and reduced labor costs for retailers. Convenience and cost are the primary benefits of using one.
A successful kiosk terminal should have an interface that is easy-to-use, flexible, and provide a product or service at low cost, with minimal wait time. It should also provide the customer with a positive user experience to create a high level of satisfaction and incentive to return in the future. For example, the ability to reserve movies using redbox™ DVD kiosks allows customers to obtain DVDs quickly and efficiently and at lower cost than other rental options.
One of the most important features of a kiosk terminal is the user interface. Because the customer interacts solely with the equipment, as there is no salesperson present, this interface must be visually appealing, simple to use, and interactive. Many new kiosks have interactive touch-screen displays that prompt users through the menus, and help them make selections.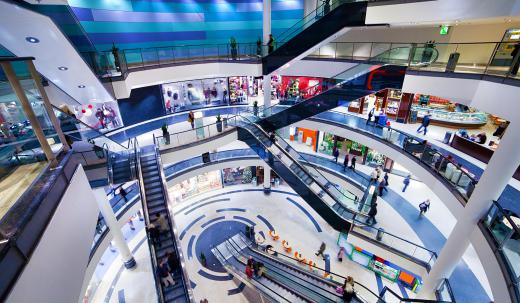 The equipment inside a kiosk terminal will vary based on the product or service being provided. For example, a kiosk terminal for creating photographic prints, such as the Kodak® Picture Kiosk, requires a computer, display, a series of printers, and a decorative cabinet to house the devices and attract customers. Another kiosk — such as a redbox™ unit, which uses electromechanical equipment that can store and retrieve recorded discs — calls for different, specialized equipment.
Kiosks are used today for a number of different products and services and their popularity is growing. One of the oldest and most common types of kiosk is the automated teller machine (ATM). An ATM provides banking customers the opportunity to complete banking transactions without the need to enter a bank. Customers can make deposits, withdrawals, and fund transfers using the ATM.
Most of today's kiosk terminals have network capability and are connected to a central location, and each other, via the Internet. This allows them to be monitored remotely and provides customer service representatives a way to address and troubleshoot equipment problems as needed. Some kiosks even include a telephone that can be used to contact a customer service representative in the event of problems. A kiosk will most often accept a credit card as a form of payment, and in some cases can even accept cash.
AS FEATURED ON:
AS FEATURED ON:

By: meryll

ATMs allow customers to quickly withdraw cash.

By: Photocreo Bednarek

Kiosks at a shopping mall might provide information about retail stores.

By: kritchanut

Customers may use an ATM kiosk terminal to make deposits.