A mobile automated teller machine (ATM) is a special type of ATM. Most ATMs are meant to be stationary, and they're often found attached to the side of financial institutions, in stores, and in malls. A mobile ATM machine, on the other hand, is meant to be moved from location to location. This type of ATM is often found at special events for which ATM service is only needed temporarily. For example, they may be found at carnivals, fairs, and parades. They may also be used at seminars and workshops when there is no regular ATM nearby.
Mobile ATMs are usually self-contained units that don't need a building or enclosure. Usually, a mobile ATM can be placed in just about any location and can transmit transaction information wirelessly, so there's no need to have a phone line handy. Mobile ATMs may, however, require access to an electrical source, though there are some capable of running on alternative sources of power. Often, these units are constructed of weather-resistant materials, so they can be used in practically any type of weather conditions. Additionally, these machines typically have internal heating and air conditioning units that help keep them functional despite the temperature of the environment.
In many cases, mobile ATMs are equipped with safety features. This can be important for inspiring confidence in the people who want to use them. If a potential customer feels that using a mobile ATM places him at risk, he may be far less likely to withdraw money and spend it at an event. To help ATM users feel more secure, a mobile ATM often comes equipped with fluorescent lighting, and some come equipped with canopies as well. By placing a mobile ATM in a bright, well-exposed area of an event, an event planner can further help ensure user security.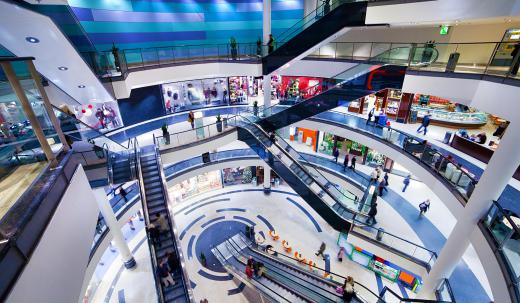 While a business owner or event planner could depend on nearby ATMs to serve his customers, a mobile ATM can also provide financial benefits. For example, if an event attendee has to leave an event to get cash from another machine, he may be less likely to spend money at the event. A mobile ATM, however, makes it easy for people to make impulse purchases without searching for an ATM. This type of ATM may also make it easier for event vendors to make money, even if they do not have credit card terminals. If easy access to an ATM isn't provided, on the other hand, event attendees may be less likely to spend money with vendors who cannot take credit cards.
AS FEATURED ON:
AS FEATURED ON:

By: WavebreakmediaMicro

Mobile ATMs are an asset in areas where there are few traditional banks with ATM machines.

By: Photocreo Bednarek

Mobile ATMs are often located in shopping malls for customers.

By: L. Shat

Mobile ATMs typically only need a power source to operate.