What is a Multimedia Keyboard?
A multimedia keyboard is designed to make it simple for the user to access often-used programs. There are special keys used to access the Internet, music, and other frequently used programs such as email. A typical example contains buttons that control various computer processes, such as turning on the computer's power, putting the CPU to sleep, and waking it up again.
The web browser keys on a multimedia keyboard should be familiar to most Internet users. Back, forward, stop, and refresh buttons are usually present, along with buttons to access bookmarked favorites, search, and whatever web page the user has set up as their browser's preference as the initially loaded homepage. Most of these keyboards also have a hotkey for the computer's calculator program, a well as a key to open the computer's access screen for navigation of applications and files.
Volume control is another handy function that many such keyboards possess. The keys for lowering and raising the computer's volume are clearly marked with easily recognizable speaker icons. This is especially useful for controlling music programs, and often songs can be played and paused, scanned forward and backward, and skipped using the appropriate buttons. There may also be a mute key available.
Multimedia keyboards come in various connection formats, including PS/2, USB, and wireless, and their price often depends on their complexity and the manufacturer. A specific type called a gaming keyboard, meant for use with high-tech video games, can be even more expensive. Gaming keyboards have special features such as backlit keys and programmable macros buttons to perform complex series of operations with the touch of one key.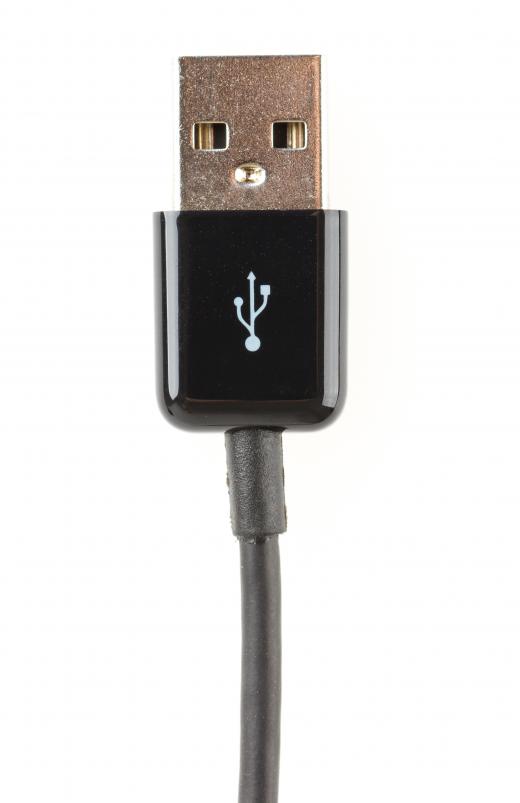 In regard to overall styling, there are as many options with multimedia keyboards as there are with standard keyboards. Traditional, partially raised keyboards, ultra-slim flat keyboards that emulate the feel of a laptop keyboard, split ergonomic keyboards, and even waterproof roll-up ones are all available with multimedia functionality.
Keyboards designed for use with the Windows® family of operating systems typically come preprogrammed, ready to use right out of the box. Those for Macintosh® computers are also available from some manufacturers; these are also preprogrammed and ready for use with Mac® operating systems. The Mac® keyboards, and now an increasing number of the PC keyboards as well, also often have one or two USB ports built in, allowing additional peripherals (mouse, disk drives, cameras, etc.) to be plugged directly into the keyboard. These come in handy for those who have too many devices for the number of USB ports allotted on the CPU itself, in many cases eliminating the need for a USB hub device.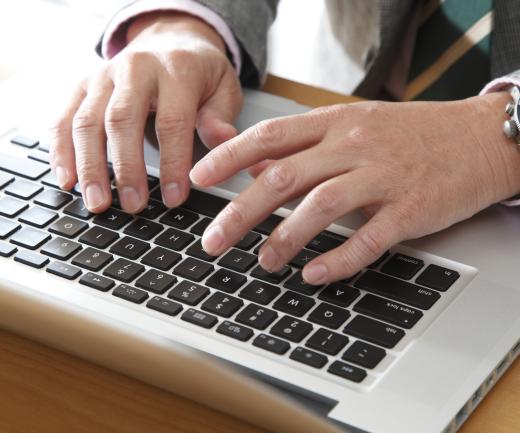 In this time of rapidly changing technology in the area of home computing, not even simple peripherals are immune to evolution and change. Take the keyboard, for instance. The simple 104-key board, with alphanumeric keys arranged in the traditional QWERTY typewriter positions, has, for all intents and purposes, gone away. Keyboards have become complex input devices that require careful consideration and comparison by the user before purchase. Given the many additional benefits and comparatively low cost, a multimedia keyboard is often a practical and affordable way to beef up any home computer user's efficiency and productivity.
AS FEATURED ON:
AS FEATURED ON:

By: Maksim Nikalayenka

A multimedia keyboard may offer volume control and the ability to play, pause, and skip music files.

By: Dāvis Mosāns

A gaming keyboard is a type of multimedia keyboard that contains special features such as backlit keys.

By: michaklootwijk

Multimedia keyboards are often connected to a computer with a USB cable.

By: NOBU

A MacBook laptop keyboard has multimedia keys built-in.