What is a Network Monitor?
There are several reasons for using a network monitor; security and maintenance are the most common. In today's world, a company's data is often their biggest asset. A network monitor assists the network administrator in preventing unauthorized access to that data. It will locate and identify all computers that gain access to the network, and will notify the network administrator if any unknown connections are detected. These notifications are usually in the form of an email, phone call, or alphanumeric page.
Microsoft® has a software program actually called Network Monitor, and it is used primarily for network security. It can do all sorts of things, including locate the source of any data sent over the network, interpret the protocol used to send that data, even retrieve the data itself for inspection.
Network monitors play a vital role in the maintenance of a network. They enable the technicians to pinpoint the exact origin of many network problems. The monitor keeps track of all network hardware and the associated wiring involved; a faulty network cable can then be located and replaced immediately, saving valuable time and resources. A monitor tracks the overall quality of a network's connection, which helps technicians decide what adjustments need to be made to improve the bandwidth, rate of transfer.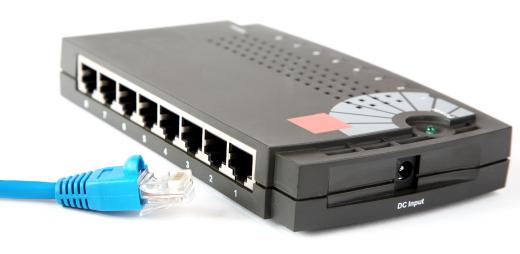 Another use for a network monitor, which sometimes garners disapproval, is for analyzing the internet traffic of a network's users. This is why network monitors are often called "Sniffers," implying that the company is using the monitor to secretly watch what the network's users are doing. At any given time, the network administrator can pull up the full web surfing history of any user on the network. There are several stories floating around on the web about employees getting caught visiting websites that they shouldn't be looking at.
Overall, a network monitor takes many forms; in either case, it plays an essential role to the health of a network's infrastructure. As technology progresses, the ability of monitoring software grows along with it. Network administrators are catching network configuration errors and defective network hardware quicker than they ever have. The role of the human network administrator is evolving with the advent or more automated monitoring software. Eventually, all network monitoring will be completely autonomous, which will leave the network administrators with more time to perform other necessary tasks.
AS FEATURED ON:
AS FEATURED ON:

Network monitoring software plays a large role in computer network maintenance.

By: sergey makarenko

A network hub.

By: il-fede

Network monitors enable the technicians to pinpoint the exact origin of many network problems.