A pixel map is a piece of computer art consisting of a map of a region or of the entire world rendered using pixels. A pixel, or picture element, is the smallest or base component of a raster image. Raster images use small dots, squares, lines or other shapes to make a larger picture. Such images may seem like a smooth picture but when viewed through magnification reveal hundreds or thousands of tiny pixels of individual color that make up the full image.
These sorts of pixelated images were often seen when technology could not affordably produce a smooth image. Since many affordable printers are now able to create a smooth image that has almost unnoticeable pixels, the use of pixels to create artwork has become a style of its own. Any piece of work that shows a map that appears blocky or made up of smaller dots or squares is likely to be considered a pixel map.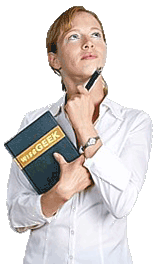 This sort of pixel map can often be purchased from art retailers or novelty art stores. Similar to the pop art of artists like Andy Warhol, such pieces are considered to reflect a certain era or time through artistic representation. The pixel map represents the visualization of older technology that could not easily create the smooth artwork found today.
Such pixel representations may find favor with video game enthusiasts who fondly remember the pixelated games of their youth. Similarly, anyone who worked with computers or created early computer art like clip art may also find a fond connection to such pieces of pixel art. A pixel map is quite easy to make with any decent piece of raster imaging software, and though it can be rendered in any colors desired by an artist, they are usually created in black and white. Such adherence to grayscale also emulates the monochromatic simplicity of earlier computer systems.
This sort of digital map will not be an especially useful map for looking at places in the world; it is usually preferred for decoration rather than usefulness. A decent pixel map, however, will be to scale and accurately illustrate the world and might easily allow a traveler to indicate where he or she has visited with tacks or notes. Such a simplified map may, in fact, more easily allow someone to show where he or she has been because it emphasizes the places visited over the terrain of the world.
AS FEATURED ON:
AS FEATURED ON:

Woman holding a book