A power antenna is an antenna that automatically goes up or down with a flip of a switch located in the driver's compartment. Some methods of operating a power antenna come via the stereo unit. By simply turning the stereo unit on, the antenna will rise into position. The antenna will retract back into the vehicle's body panel when the stereo unit is switched off.
The power antenna became popular on high-end American automobiles in the late 1950s. Many of the Cadillac and Lincoln flagship models, for example, offered a power antenna. As time passed, the option became available on lower-end vehicles. However, the prestige of the option was continuously used to point out a vehicle's fine quality. The option became a popular selling point, especially when used on a potential buyer who had previously had an antenna broken by a car wash.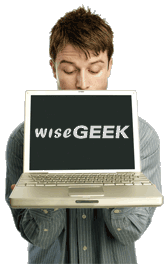 A downside of the option was that once broken, the radio did not receive a proper signal, to then the radio failed to operate. The antennas were often mounted in a difficult location, which made the repair dependent upon a dealer or qualified mechanic. When a replacement was required, the cost was typically much greater than a manually operated antenna.
In the lower-end vehicles, a broken antenna was often left unfixed due to the expense of repair. Many power antenna repair plans called for a non-power antenna to be installed in its place. By the end of the 1960s, the power antenna was a favorable option that was now a detriment to a salesman. Many people did not wish to have a breakage-prone antenna on a new vehicle.
The power antenna found new life in the late 1950s and throughout the 1960s with the custom car craze in the West Coast beach cities of the United States. Car customizing experts fell for the power option and installed it in many creations. Many custom cars had not only had one but two of the self-operating antennas in a single body panel. Twin antennas gave a certain hint of class to the customized vehicle.
The power antenna has found its way into automobiles manufactured around the globe. Japanese and European automobile manufacturers have included this option in many of their high-end automobiles and it has even made its way into vehicles intended to fit lower-income buyers as well. The ability for an automobile component to operate itself continues to point out a vehicle's quality to new buyers.
AS FEATURED ON:
AS FEATURED ON:

Man holding computer